Description
Considerations in Selection of Environmental, Health & Safety Solutions
[tabs style="default"] [tab title="Overview"]
Environmental, Health & Safety (EH&S) continues to grow as a significant concern in organization around the world. Because of the reach and impact of EH&S initiatives, the decision to purchase solutions can quickly evolves into an extensive process with complicated and diverse requirements. Further, we are seeing a growing trend in which EH&S is a critical component to Enterprise GRC strategies and is a significant consideration in selection of an Enterprise GRC platform. EH&S professionals often find themselves bewildered by the variety of technology solutions available to manage EH&S. Some are broad enterprise platforms, while other solutions focus on specific needs of EH&S.
Recent RFP and inquiry trends that GRC 20/20 is involved with show a growing demand for EH&S management solutions. There are over one-hundred solutions available in EH&S management with varying capabilities and approaches.  Organizations need to clearly understand the breadth and depth of their requirements, map these into EH&S solution capabilities, and understand that there is no one size fits all solution for EH&S management no matter what solution providers may say. It has become a complex segment of the GRC market to navigate, understand, and find the solution(s) that are the perfect fit for your organization.
In this Research Briefing GRC 20/20 provides a framework for organizations evaluating or considering EH&S management platforms and more focused solutions. Specifically, GRC 20/20 will break out types of solutions in the market and what capabilities can be found in basic, common, and advanced solutions.
[/tab] [tab title="Agenda"]
Defining & Understanding EH&S Management
Definition, Drivers, Trends & Best Practices
Critical Capabilities of a EH&S Management Platform
What Differentiates Basic, Common, & Advanced Solutions
Considerations in Selection of a EH&S Management Platform
Decision Framework & Considerations to Keep in Mind
Building a Business Case for EH&S Management
Trajectory of Value in Effectiveness, Efficiency & Agility
[/tab] [tab title="Benefits"]
The GRC Pundit will help organizations . . .
Define and scope the EH&S management market
Understand EH&S management drivers, trends, and best practices
Relate the components of what makes a EH&S management platform
Identify core features/functionality of basic, common, and advanced EH&S management platforms
Map critical capabilities needed in a EH&S management platform
Predict future directions and capabilities for EH&S management
Scope how to purchase EH&S management platforms in a decision-tree framework
Discern considerations to keep in mind as you evaluate EH&S management solutions
[/tab] [tab title="Who Should Attend"]
EH&S and broader business professionals with responsibilities for compliance management
EH&S solution providers offering compliance management solutions
EH&S professional service firms advising organizations on compliance management
EH&S content & intelligence providers that provide compliance content, intelligence and templates
[/tab] [tab title="Instructor"]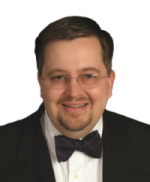 Michael Rasmussen – The GRC Pundit @ GRC 20/20 Research, Michael Rasmussen is an internationally recognized pundit on governance, risk management, and compliance (GRC) – with specific expertise on the topics of GRC strategy, process, information, and technology architectures and solutions. With 23+ years of experience, Michael helps organizations improve GRC processes, design and implement GRC architectures, and select solutions that are effective, efficient, and agile. He is a sought-after keynote speaker, author, and advisor and is noted as the "Father of GRC" — being the first to define and model the GRC market in February 2002 while at Forrester Research, Inc.[/tab] [/tabs]