Description
[tabs style="default"] [tab title="Overview"]
The role of content in GRC strategies, solutions, and architecture is becoming significant. Organizations find that they need access to risk and compliance intelligence updates, regulatory changes, risk libraries, control libraries, audit templates, sanction and watch lists, sample policies, and more. GRC technology solutions are often differentiating themselves by their ability to provide and integrate a range of content offerings into their solution to provide complete situational awareness in a dynamic business environment. However, the breadth and depth of content offerings is a maze that organization navigate.
GRC 20/20 has mapped over 125 providers of GRC Intelligence, Content & Knowledge offerings with a combined total of more that 350 content offerings. Some of these are easily integrated into a range of technology solutions, while others are tightly bound to their own technology.
In the Research Briefing, 2017 Market Landscape: GRC Intelligence & Content Solutions, GRC 20/20 details the current drivers and trends for GRC related content and intelligence, provides a breakdown of GRC content categories and segmentation, lists GRC content providers by segmentation, and provide recommendations and considerations to organizations when evaluating solutions and offerings in context of GRC related intelligence and content content.
GRC Content & Intelligence solution segmentation, drivers, trends, and listings of specific content solutions is discussed in the following areas:
Audit Template & Workpaper Libraries
Benchmarking Solutions
Control Libraries
Compliance Forms & Templates
Due Diligence & Financial Monitoring
EH&S Libraries
Geo-Political Risk Monitoring
Industry Risk & Regulatory Reporting
Legal Cases & Analysis
Loss & Incident Databases
Negative News Monitoring
Policy Libraries
Regulatory Intelligence (actionable insight on reg change, not just a library)
Regulatory Libraries
Reputation & Brand Monitoring
Risk Libraries (including KRI, risk registers)
Risk Forms & Templates
Sanction / Watch Lists (including PEP lists)
Third Party Forms & Templates
Third Party Monitoring
Third Party Shared Assessments
Threat & Vulnerability Monitoring
Training Libraries
[/tab] [tab title="Instructor"]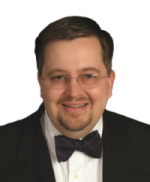 Michael Rasmussen – The GRC Pundit @ GRC 20/20 Research, Michael Rasmussen is an internationally recognized pundit on governance, risk management, and compliance (GRC) – with specific expertise on the topics of GRC strategy, process, information, and technology architectures and solutions. With 23+ years of experience, Michael helps organizations improve GRC processes, design and implement GRC architectures, and select solutions that are effective, efficient, and agile. He is a sought-after keynote speaker, author, and advisor and is noted as the "Father of GRC" — being the first to define and model the GRC market in February 2002 while at Forrester Research, Inc.[/tab] [/tabs]