[button link="https://www.nscp.org/webinar-form/"]Register[/button]
[tabs style="default"] [tab title="Summary"]
The National Society of Compliance Professionals is pleased to host this webinar on the "Managing Regulatory Relationships – Playing by the Regulator's Rulebook".
The rise in compliance violations, coupled with the onset of rigorous new laws, have prompted regulators to issue increasingly strict regulatory exams. Given that a single negative review can adversely affect a firm's profitability and reputation, the onus is on banks and financial institutions to do their homework, and ensure that they are well-prepared to face these exams.
For regulatory engagement managers, the biggest task is managing the extensive documentation created during different stages of the exam process. Without a centralized system to manage the required paperwork, it can be difficult to track, retrieve, and deliver timely information to regulators.
Please join Michael Rasmussen, Chief GRC Pundit of GRC 20/20 Research, and other expert panelist(s) to find out more on:
Preparing for a regulatory exam – Challenges and ways to overcome them
Strengthening regulatory relationship with a robust regulatory exam management process
Core elements of an effective regulatory examination management program
Adopting technology to streamline the overall examination process and gain process visibility
[/tab] [tab title="GRC 20/20 Presenter"]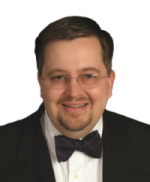 Michael Rasmussen – The GRC Pundit @ GRC 20/20 Research, Michael Rasmussen is an internationally recognized pundit on governance, risk management, and compliance (GRC) – with specific expertise on the topics of GRC strategy, process, information, and technology architectures and solutions. With 23+ years of experience, Michael helps organizations improve GRC processes, design and implement GRC architectures, and select solutions that are effective, efficient, and agile. He is a sought-after keynote speaker, author, and advisor and is noted as the "Father of GRC" — being the first to define and model the GRC market in February 2002 while at Forrester Research, Inc.
[/tab] [tab title="Webinar Sponsor"]
MetricStream is simplifying Governance, Risk, and Compliance (GRC) for modern and digital enterprises. Their enterprise and cloud Apps for GRC enable organizations to strengthen risk management, regulatory compliance, vendor governance, and quality management while driving business performance. Leading companies across industry verticals are benefiting from MetricStream's approach to GRC that is transforming risk management in a business environment that is increasingly mobile, social, global, and virtual.
[/tab][/tabs]