Description
Overview
There are lots of GRC solutions available in the market, more are popping up every week. GRC 20/20 has mapped over 800 solutions across seventeen segments of the GRC market. Having great technology does not always win deals, good technology is often overlooked because of superior marketing and sales.
GRC 20/20's Research Briefing, 2018: How to Market & Sell GRC Solutions focuses on this particular challenge. In this Research Briefing, GRC 20/20 trains and hones new and seasoned sales and marketing professionals to engage, interact, and connect with buyers of GRC related solutions. Over the past several years, GRC 20/20 has been praised for its success in equipping marketing, sales, and product strategy professionals to better engage and execute in the market.
This Research Briefing addresses the following:
Understanding GRC and its various segments
Who is buying solutions and what are they looking for
Buyer personas and roles of

Corporate Compliance
EH&S
Internal Audit
Internal Control
IT/Information Security
Legal
Risk Management

Geographic drivers and trends for:

Africa
Asia
Europe
Middle East
North America
Oceania
South America

Industry drivers, trends, and needs – what is hot, what are companies looking for, what are the current pains
How to engage GRC buyers

What to do when Gartner and Forrester are not giving you proper coverage
Tips and techniques for successful GRC RFPs and engagement
Warnings, pitfalls, and lessons learned from watching good solutions fail in RFPs and buying situations
This overview includes a detailed look at emerging requirements, regulations, and buying patterns and needs of organizations from these varying perspectives. It is the premier opportunity to train GRC solution and professional services staff and understand requirements and needs to build marketing, content, and sales strategies for 2018 and beyond.
Instructor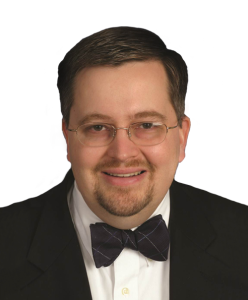 Michael Rasmussen – The GRC Pundit @ GRC 20/20 Research, Michael Rasmussen is an internationally recognized pundit on governance, risk management, and compliance (GRC) – with specific expertise on the topics of GRC strategy, process, information, and technology architectures and solutions. With 23+ years of experience, Michael helps organizations improve GRC processes, design and implement GRC architectures, and select solutions that are effective, efficient, and agile. He is a sought-after keynote speaker, author, and advisor and is noted as the "Father of GRC" — being the first to define and model the GRC market in February 2002 while at Forrester Research, Inc.