Description
Analysis & Details on GRC Buying Trends & Needs
2016 was the busiest year to date in the GRC market. GRC 20/20 has seen a record number of inquiries and RFPs across GRC domains in 2016 and forecasts increased activity in 2017.  This research briefing provides a breakdown of GRC solution drivers, trends by geography, industry, type of GRC technology, and buyer persona. An analysis of buyer trends and inquiries that GRC 20/20 has worked on throughout 2016 is provided as well as what to expect for 2017.
Specific detail will be given to specific GRC drivers and trends across . . .
GRC Market Definition, Overview & Segmentation

GRC Definition
Challenges Organizations Face
GRC Strategy & Information Architecture
GRC Market Segmentation of Technology, Content/Intelligence, and Professional Services

GRC Market Drivers & Trends

Enterprise GRC Components & Capabilities of Basic to Advanced Solutions
Drivers & Trends
Breakout of Roles in Organizations Asking GRC 20/20 Questions About Solutions

Corporate Compliance
Risk Management
Internal Audit
IT/Information Security
Others

Geographic Spread of Organizations Asking GRC 20/20 Questions About Solutions

North America
Europe
Asia
Oceania
Middel East
Central/South America
Africa

Demand For/Acceptance of SaaS Solutions in Market
Top Criteria Buyers Are Looking For
Level of GRC Integration
Beneficial Outcomes of GRC Integration
Barriers to GRC Integration

Buyer Personas of:

Internal Audit
Corporate Compliance & Ethics
Information Security
Risk Management
Procurement

Technology profiles and critical criteria in:

Enterprise GRC Platforms
Audit Management
Audit Analytics
Environmental, Health & Safety (EH&S)
Compliance Management
Policy & Training Management
Issue Reporting & Management
Internal Control Management
IT GRC Management
Risk Management
Third Party Management
This overview includes a detailed look at emerging requirements and buying patterns and needs of organizations from these varying perspectives. It is the premier opportunity to train GRC solution and professional services staff and understand requirements and needs to build marketing, content, and sales strategies for 2017 and beyond.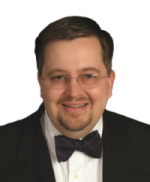 Michael Rasmussen
 – The GRC Pundit @ GRC 20/20 Research, Michael Rasmussen is an internationally recognized pundit on governance, risk management, and compliance (GRC) – with specific expertise on the topics of GRC strategy, process, information, and technology architectures and solutions. With 23+ years of experience, Michael helps organizations improve GRC processes, design and implement GRC architectures, and select solutions that are effective, efficient, and agile. He is a sought-after keynote speaker, author, and advisor and is noted as the "Father of GRC" — being the first to define and model the GRC market in February 2002 while at Forrester Research, Inc.