[button link="http://info.metricstream.com/policy-management-framework.html?Channel=Webinar_MR"]REGISTER[/button]
[tabs style="default"] [tab title="Summary"]
With increasing regulatory oversight and legal obligations, global expansion and the spike in employee lawsuits, a well-defined policy management and awareness program is vital to enable an organization to effectively develop, communicate, and maintain policies. Since policies are a dynamic body of shared knowledge which can strengthen the corporate culture, the need of the hour is to adopt a more streamlined and standardized approach to policy management and its implementation.
Join this webinar, where our experts share insights on:
Strategy and architecture to manage the ecosystem of policies
Why policy is an integral part of an organization's GRC initiative
How a solid technology platform can help in managing policies effectively
[/tab] [tab title="GRC 20/20 Presenter"]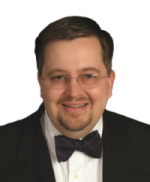 Michael Rasmussen – The GRC Pundit @ GRC 20/20 Research, Michael Rasmussen is an internationally recognized pundit on governance, risk management, and compliance (GRC) – with specific expertise on the topics of GRC strategy, process, information, and technology architectures and solutions. With 23+ years of experience, Michael helps organizations improve GRC processes, design and implement GRC architectures, and select solutions that are effective, efficient, and agile. He is a sought-after keynote speaker, author, and advisor and is noted as the "Father of GRC" — being the first to define and model the GRC market in February 2002 while at Forrester Research, Inc.
[/tab] [tab title="Webinar Sponsor"]
MetricStream is simplifying Governance, Risk, and Compliance (GRC) for modern and digital enterprises. Our market-leading enterprise and cloud Apps for GRC enable organizations to strengthen risk management, regulatory compliance, vendor governance, and quality management while driving business performance.
The MetricStream GRC Journey methodology integrates GRC technologies and programs across business, IT, and security functions as we enable organizations to realize the vision of Pervasive GRC. Rich content from GRCIntelligence.com and thriving communities like ComplianceOnline.com, as well as MetricStream Special Interest Groups (mSIGs) support the ongoing success of our customers through real-time content feeds and best practices embedded in our Apps.
Leading companies across industry verticals are benefiting from MetricStream's simple and modular approach to GRC that is transforming risk management in a business environment that is increasingly mobile, social, global, and virtual. We have been consistently rated as a market leader by leading analysts, and have received several awards and recognitions for product innovation and customer success.
[/tab][/tabs]