[button link="http://info.symmetrycorp.com/controlpanelgrc-the-business-case-for-automated-controls-webinar"]Register[/button]
[tabs style="default"] [tab title="Summary"]
Expert tips from GRC Pundit Michael Rasmussen and a journey of how Carlisle Construction Materials saved 50% in audit costs with an Automated Controls solution.
Join us for a LIVE Broadcast featuring Michael Rasmussen from GRC 20/20, Jon Sigmon from Carlisle Construction Materials and host Scott Goolik from Symmetry ControlPanelGRC. In this session you will hear about the journey Carlisle Construction Materials traveled to achieve organization-wide "audit confidence" through their security re-design initiative and Automated Controls solution. In addition, you will gain a broader market perspective from GRC 20/20 Research Analyst Michael Rasmussen on market trends and the overall business value organizations are receiving from their automated controls initiatives.
[/tab] [tab title="GRC 20/20 Presenter"]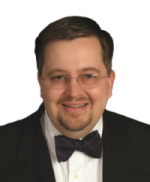 Michael Rasmussen – The GRC Pundit @ GRC 20/20 Research, Michael Rasmussen is an internationally recognized pundit on governance, risk management, and compliance (GRC) – with specific expertise on the topics of GRC strategy, process, information, and technology architectures and solutions. With 23+ years of experience, Michael helps organizations improve GRC processes, design and implement GRC architectures, and select solutions that are effective, efficient, and agile. He is a sought-after keynote speaker, author, and advisor and is noted as the "Father of GRC" — being the first to define and model the GRC market in February 2002 while at Forrester Research, Inc.
[/tab] [tab title="Webinar Sponsor"]
ControlPanelGRC® is a Governance Risk and Compliance (GRC) and Continuous Controls Monitoring (CCM) platform for SAP® environments. It automates time-consuming tasks associated with compliance reporting and audit support. Unlike other solutions, ControlPanelGRC is written, implemented and supported by GRC professionals. Through exceptional usability, rapid implementation, seamless integration to SAP, robust reporting and analytics broad functionality, and an easy-to-understand user interface, ControlPanelGRC helps makes SAP users Always Audit Ready™.
[/tab][/tabs]