Workiva TEC
The Exchange Community. TEC.
The Exchange Community, or TEC, is the annual Wdesk user conference that brings together users, reporting professionals, and industry thought leaders for three days of networking, best practice sharing, and industry discussions.
[button link="https://tec.workiva.com"]Learn More[/button]
[tabs style="default"] [tab title="Overview"]
The fifth annual Wdesk user conference will be held in San Diego.
TEC brings together Wdesk users, financial reporting professionals, thought leaders, and Workiva employees for three days of intensive Wdesk training and professional development. Attendees will get the chance to network, share best practices, and discuss industry trends all while earning CPE credits. Sessions at The Exchange Community range from advanced XBRL training and trending SEC regulations, to SOX and internal controls audit compliance and risk management practices.
[/tab] [tab title="GRC 20/20 Participation"]
GRC 20/20's, Michael Rasmussen, The GRC Pundit, will be attending this event as an analyst participant.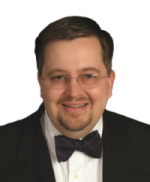 Michael Rasmussen – The GRC Pundit @ GRC 20/20 Research, Michael Rasmussen is an internationally recognized pundit on governance, risk management, and compliance (GRC) – with specific expertise on the topics of GRC strategy, process, information, and technology architectures and solutions. With 23+ years of experience, Michael helps organizations improve GRC processes, design and implement GRC architectures, and select solutions that are effective, efficient, and agile. He is a sought-after keynote speaker, author, and advisor and is noted as the "Father of GRC" — being the first to define and model the GRC market in February 2002 while at Forrester Research, Inc.
[/tab] [tab title="Benefits"]
"The breakout sessions were very instructional and informative. The social events were amazing, and the level of detail was spectacular."
"The conference was very well organized, provided valuable sessions, and great entertainment in the evenings. As a new user, I was continually impressed by the capabilities of Wdesk, and I'm excited to start using it in Q3."
"The Wdesk Lounge was great with the Solution Pods for product demos and the Q&A Bar where I could get specific technical help on my issues."
"The mobile app was hugely beneficial to find the rooms and change around my class choices. I also liked having access to development managers to give my input on future Wdesk features."
"I loved how professionally run the conference was. It really knocked my socks off—probably the most proficiently organized conference I have ever been to."
"What did I like the most? Everything. The execution was extremely thorough from minor details to group sessions. Excellent speakers (Paul DePodesta was great!), fabulous events, and the Wdesk Lounge was a great optional resource. Good schedule too, not too jam-packed but leaves it more up to you how much you want to get out of it. I loved that. I could do as little or as much as I wanted and could really tailor my experience. Awesome."
"The energy was great, the information relevant, staff friendly, networking exceptional! We are already planning for our group to attend next year!"
"Excellent! I am full of new ideas and have definitely walked away from the conference much more knowledgeable about the product we are using. Thank you, thank you, thank you!"
"I had a great time and it was, by far, the best conference that I have ever attended. I gained a lot (including some new friends) and am already looking forward to next year!"
"Great conference and well worth the time away from work to attend."
[/tab] [tab title="Who Should Attend"]
The Exchange Community is open to all Workiva customers and prospects. Educational tracks will be available for new and experienced users of all Wdesk solutions and for individuals in all stages of their reporting careers.
Be ready to:
Discover best practices
Learn from industry thought leaders
Experience one-on-one, hands-on training
Influence real Wdesk features
Network, network, network
[/tab] [tab title="Conference Host"]
We started with an idea: make complex collaboration easy.
We've been there. As accountants, engineers, and entrepreneurs, we experienced the struggles of using incorrect and untimely data. When we started, reporting was still manual—often involving hundreds of collaborators and many versions before the final draft. With old processes and tools, we were not confident in the quality of our data or reports.
We knew there was a better way, and that's why we created Wdesk. It's an all-in-one platform that simplifies complex collaboration while keeping data in sync, thus reducing risk. That's why it's already used by thousands of companies around the globe, including over 65% of the Fortune 500.
We have arrived at an inflection point where data is available
at such a scale that analytics can be applied to solve problems and yield real-time results in ways never before possible. IBM Analytics can help developers innovate faster and more securely, help business professionals find a smarter way to work via better problem solving and collaboration, and help enterprises gain deeper insight faster.

[/tab] [/tabs]
Related Events