UK SMCR's Breakfast on Accountability vs Responsibility- The Chicken and the Pig
November 11
@
4:30 pm
–
5:30 pm
How do you measure and understand the shift in culture and accountability that SMCR, and other accountability regulations, have on your organisation?
UK SMCR is a driving force around the world in accountability regulations. What started with the UK FCA has propagated itself in Australia BEAR, Ireland SEAR, Hong Kong MIC, and more. These accountability regulations are driving a fundamental shift in the culture of accountability for risk and compliance within financial services. Using the breakfast metaphor, we will illustrate the fundamental change for responsibility to accountability in a simple way. The chicken that delivers your eggs is interested in the meal, but the pig who becomes your bacon is committed to the breakfast.
This webinar delivers an understanding of the culture change and impact that accountability regulations, like SMCR, have on financial services organisations. Michael Rasmussen, of GRC 20/20 Research, will detail his findings and interactions with the culture change to accountability he sees from these regulations. SureCloud's Product Marketing Director will demonstrate how the SureCloud solution helps you to gain control of your SMCR requirements and report on your SMCR overall status.
Key takeaways:
Understand the scope of accountability regulations that started with UK SMCR
Articulate the difference between accountability and responsibility these regulations bring
Monitor the cultural change of accountability in financial services organisations
Identify best practices to embrace these regulations for culture change and impact
Deliver an understanding of how technology makes UK SMCR more efficient, effective, and agile
GRC 20/20 Presenter
The GRC 20/20 speaker on this webinar is . . .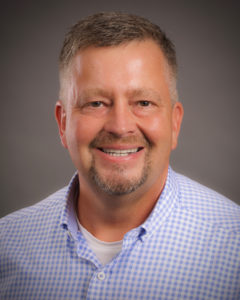 Michael Rasmussen – The GRC Pundit @ GRC 20/20 Research, Michael Rasmussen is an internationally recognized pundit on governance, risk management, and compliance (GRC) – with specific expertise on the topics of GRC strategy, process, information, and technology architectures and solutions. With 26+ years of experience, Michael helps organizations improve GRC processes, design and implement GRC architectures, and select solutions that are effective, efficient, and agile. He is a sought-after keynote speaker, author, and advisor and is noted as the "Father of GRC" — being the first to define and model the GRC market in February 2002 while at Forrester Research, Inc.
Webinar Sponsor
SureCloud is a provider of cloud-based, Governance, Risk and Compliance products and Cybersecurity services, which reinvent the way you manage risk.
SureCloud connects the dots with GRC solutions enabling you to make better decisions and achieve your desired business outcomes. SureCloud is underpinned by a highly configurable technology platform, which is simple, intuitive and flexible. Unlike other GRC Platform providers, SureCloud is adaptable enough to fit your current business processes without forcing you to make concessions during implementation; meaning you get immediate and sustained value from the outset.
+44 (0) 208 012 8544
sales@surecloud.com
Related Events