Thomson Reuters Compliance and Risk Forum 2016
2016-10-24 @ 8:00 am

-

1:00 pm

CDT
[button link="http://info.risk.thomsonreuters.com/Roadshow-2016_Chicago?elqTrackId=64173b021ca641f7a6858b4253001b96&elq=00000000000000000000000000000000&elqaid=7638&elqat=2&elqCampaignId="]Learn More[/button]
[tabs style="default"] [tab title="Overview"]
Register today to attend the annual Thomson Reuters Compliance and Risk Forum. We are traveling across the country to bring you a day filled with thought provoking panel sessions and networking. These events bring together industry experts and peers to debate and discuss hot compliance and risk topics. Enjoy many networking opportunities and expand your knowledge on key issues of the day with topical takeaways.
What can you expect at one of these events?
Network with other assurance professionals in your area
Debate on hot compliance and risk topics
Earn up to three NASBA certified CPE credits
Complimentary attendance
[/tab] [tab title="GRC 20/20 Participation"]
Michael Rasmussen of GRC 20/20 will be on the panel:
Evolving Compliance: Trends And Technology That Are Changing The Profession
The outlook for the compliance profession continues to evolve. Although the pace of regulatory change continues at an alarming rate, most compliance departments are seeing the historical year over year rise in available budgets abate, and the availability of highly skilled professionals is at an increasing premium. During this session our panel will look at how the changing environment and the introduction of new technology are impacting the business of compliance. Topics will include:
Addressing challenges such as increased UBO requirements and personal liability
Using technology to free up resources and remove barriers to entry
Merging the critical human element with technology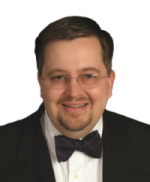 Michael Rasmussen – The GRC Pundit @ GRC 20/20 Research, Michael Rasmussen is an internationally recognized pundit on governance, risk management, and compliance (GRC) – with specific expertise on the topics of GRC strategy, process, information, and technology architectures and solutions. With 23+ years of experience, Michael helps organizations improve GRC processes, design and implement GRC architectures, and select solutions that are effective, efficient, and agile. He is a sought-after keynote speaker, author, and advisor and is noted as the "Father of GRC" — being the first to define and model the GRC market in February 2002 while at Forrester Research, Inc.
[/tab] [tab title="Forum Host"]
Thomson Reuters Risk Management Solutions bring together trusted regulatory, customer and pricing data, intuitive software and expert insight and services – an unrivaled combination in the industry that empowers professionals and enterprises to confidently anticipate and act on risks – and make smarter decisions that accelerate business performance. For more information visit risk.thomsonreuters.com

[/tab] [/tabs]
Related Events