Third Party Risk: Gaining Certainty Amid a Web of Global Relationships
2017-04-06 @ 10:00 am

-

11:00 am

CDT
[button link="https://www.brighttalk.com/webcast/13155/252863?utm_source=SureCloud&utm_medium=brighttalk&utm_campaign=252863″]Register[/button]
[tabs style="default"] [tab title="Summary"]
In today's interconnected world, organizations struggle to adequately govern risk in third party business relationships. Over half of the organization's insiders are no longer traditional employees. Insiders now include suppliers, vendors, outsourcers, service providers, contractors, subcontractors, consultants, temporary workers, agents, brokers, dealers, intermediaries, and more. Third party problems are the organization's problems that directly impact brand, reputation, compliance, strategy, and risk to the organization.
Join Michael Rasmussen, The GRC Pundit of GRC 20/20, and Nick Rafferty, SureCloud COO, to get an expert view of the challenges companies face and how to gain certainty amid an uncertain web of complex, global relationships.
In this webinar you will learn:
Why fragmented approaches to third party governance are doomed to fail
How inadequate resources can't keep up with growing risk and regulations
How document, spreadsheet and email-centric approaches lack current-state analyses and audit trails
Amid a challenging environment, what to do today by defining a strategy and adopting a single-version-of-the-truth software solution.
How SureCloud's unique GRC Platform and its Third Party Risk Manager Application can strengthen your assessment process
Agenda includes plenty of time to address your questions.
[/tab] [tab title="GRC 20/20 Presenter"]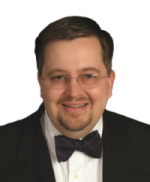 Michael Rasmussen – The GRC Pundit @ GRC 20/20 Research, Michael Rasmussen is an internationally recognized pundit on governance, risk management, and compliance (GRC) – with specific expertise on the topics of GRC strategy, process, information, and technology architectures and solutions. With 23+ years of experience, Michael helps organizations improve GRC processes, design and implement GRC architectures, and select solutions that are effective, efficient, and agile. He is a sought-after keynote speaker, author, and advisor and is noted as the "Father of GRC" — being the first to define and model the GRC market in February 2002 while at Forrester Research, Inc.
[/tab] [tab title="Webinar Sponsor"]

SureCloud® is a rapidly growing Cybersecurity and GRC Cloud Service Provider focusing on best of breed Security, Risk, and Assurance applications that include Vulnerability Management, Risk Management, Policy Management, Compliance Management, Internal Audit, Incident Management, Business Continuity Management and Third Party Risk Management.
[/tab][/tabs]
Related Events