The Top Five Technology Priorities for Compliance
2017-09-21 @ 10:00 am

-

11:00 am

CDT
[button link="http://www.oceg.org/event/top-five-technology-priorities-compliance/?utm_source=OCEG+Members&utm_campaign=f179e92838-Tech+for+Compliance+Survey&utm_medium=email&utm_term=0_2afb06e6d3-f179e92838-122226373″]REGISTER[/button]
[tabs style="default"] [tab title="Summary"]
Have you figured out what technology can (and can't) do for your compliance and overall GRC efforts or are you still wondering? Recently, OCEG and GRC 20/20 conducted a survey of more than 100 chief compliance officers, chief risk officers, general counsels and other GRC team members to learn their top priorities and assess their needs. Join us in this review of the survey findings and learn how to match up technology capabilities with your program needs. We will review best practices, new technology offerings and methods to use technology to meet your compliance requirements and improve your GRC capabilities.
Learning Objectives:
Determine how to Identify Regulatory Requirements and Establish Affirmative Defensibility
Understand Aligning Business Strategy with Ethics and Compliance
Deliver Guidance for Implementing Visualization and Analytics
Outline Key Technology Considerations – The Top Five Priorities
Presenters: 
Michael Rasmussen, GRC Economist & Pundit, GRC 20/20 Research, LLC
Angus Robertson, VP Product Marketing, Convercent
Tonnis J. Poppema, VP Global Advisory Services, Convercent
[/tab] [tab title="GRC 20/20 Presenter"]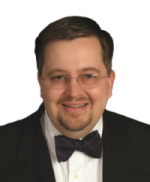 Michael Rasmussen – The GRC Pundit @ GRC 20/20 Research, Michael Rasmussen is an internationally recognized pundit on governance, risk management, and compliance (GRC) – with specific expertise on the topics of GRC strategy, process, information, and technology architectures and solutions. With 23+ years of experience, Michael helps organizations improve GRC processes, design and implement GRC architectures, and select solutions that are effective, efficient, and agile. He is a sought-after keynote speaker, author, and advisor and is noted as the "Father of GRC" — being the first to define and model the GRC market in February 2002 while at Forrester Research, Inc.
[/tab] [tab title="Webinar Sponsor"]
Convercent's risk-based global compliance solution enables the design, implementation and measurement of an effective compliance program. Delivering an intuitive user experience with actionable executive reporting, Convercent integrates the management of corporate compliance risks, cases, disclosures, training and policies. With hundreds of customers in more than 130 countries — including Philip Morris International, CH2M Hill and Under Armour — Convercent's award-winning GRC solution safeguards the financial and reputational health of your company. Convercent is backed by Sapphire Ventures, Tola Capital, Azure Capital, Mantucket Capital, and Rho Capital Partners. Convercent is based in Denver, Colorado.
[/tab][/tabs]
Related Events