The Spreadsheet and SOX: the Never Ending Battle
2017-04-26 @ 8:30 am

-

9:30 pm

CDT
[button link="http://www2.clusterseven.com/l/168062/2017-03-08/81g1l"]Register[/button]
[tabs style="default"] [tab title="Summary"]
There is a continual battle between the use of spreadsheets and SOX that continues to rumble within many an organisation. Join this webinar to here from industry expert Michael Rasmussen (the GRC Pundit) and the recent research study he has conducted 'Gaining Control Over End User Computing'.
Within the webinar we will cover:
Initial overview of research findings
The latest from the PCAOBWhy organisations should be paying attention and looking to manage their Spreadsheet / EUC landscape
The relationship between spreadsheets and financial reporting
How technology can enable the management of Spreadsheets
Q&A
[/tab] [tab title="GRC 20/20 Presenter"]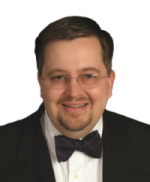 Michael Rasmussen – The GRC Pundit @ GRC 20/20 Research, Michael Rasmussen is an internationally recognized pundit on governance, risk management, and compliance (GRC) – with specific expertise on the topics of GRC strategy, process, information, and technology architectures and solutions. With 23+ years of experience, Michael helps organizations improve GRC processes, design and implement GRC architectures, and select solutions that are effective, efficient, and agile. He is a sought-after keynote speaker, author, and advisor and is noted as the "Father of GRC" — being the first to define and model the GRC market in February 2002 while at Forrester Research, Inc.
[/tab] [tab title="Webinar Sponsor"]

Based in London and New York, ClusterSeven is a provider of strategic software for end user computing (EUC) management. They understand that EUCs are an essential element of business processes, and are committed to ensuring integrity in operations. Trusted by the world's leading institutions, they have users in more than 20 countries on five continents. Since launching in 2003, their solutions have been helping firms balance their governance, risk and regulatory compliance (GRC) obligations with the need for revenue generation, staff efficiency and productivity.
[/tab][/tabs]