The 2017 GRC Metrics Survey Report
2017-05-23 @ 12:00 pm
CDT
[button link="http://www.oceg.org/event/2017-grc-metrics-survey-report/"]REGISTER[/button]
[tabs style="default"] [tab title="Summary"]
OCEG's GRC Metrics Survey takes a look at how organizations of all types and sizes are measuring the effectiveness of their performance, risk management and compliance capabilities.
In this webinar, we look at the preliminary findings of the 2017 survey.
Learning Objectives:
Understand how metrics can be used to evaluate effectiveness of capabilities that are established to ensure performance against objectives, management of risk and compliance with internal and external requirements.
Differentiate between metrics for design effectiveness and operating effectiveness
Examine what contributes to decision-maker and manager confidence that they have the information they need
Presenters:
Michael Rasmussen, OCEG Fellow and GRC Economist and Pundit, GRC20/20 Research
Marshall Toburen, GRC Strategist, Enterprise Risk Management, RSA
[/tab] [tab title="GRC 20/20 Presenter"]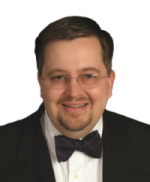 Michael Rasmussen – The GRC Pundit @ GRC 20/20 Research, Michael Rasmussen is an internationally recognized pundit on governance, risk management, and compliance (GRC) – with specific expertise on the topics of GRC strategy, process, information, and technology architectures and solutions. With 23+ years of experience, Michael helps organizations improve GRC processes, design and implement GRC architectures, and select solutions that are effective, efficient, and agile. He is a sought-after keynote speaker, author, and advisor and is noted as the "Father of GRC" — being the first to define and model the GRC market in February 2002 while at Forrester Research, Inc.
[/tab] [tab title="Webinar Sponsor"]
OCEG is a global, nonprofit think tank and community. We inform, empower and help advance more than 50,000 members on governance, risk management, and compliance (GRC). Independent of specific professions, we provide content, best practices, education, and certifications to drive leadership and business strategy through the application of the OCEG GRC Capability Model and Principled Performance. An OCEG differentiator, Principled Performance enables the reliable achievement of objectives while addressing uncertainty and acting with integrity.
Our members include c-suite, executive, management, and other professionals from small and midsize businesses, international corporations, nonprofits, and government agencies. Founded in 2002, OCEG is headquartered in Phoenix, Arizona.
For more information visit www.oceg.org.
[/tab][/tabs]
Related Events