Strategies for Integrated Policies and Training – Employee Engagement
August 28
@
9:00 am
–
10:00 am
CDT
Strategies for Integrated Policies and Training – Employee Engagement
Policies are only effective if they are clearly understood. To effectively communicate policies, direct corporate culture and behavior, and measure understanding, requires a communication and training plan on policies. Organizations need to provide an integrated approach to policy and training management that delivers both contextually together and supports each other. The overall employee experience and engagement on policies and training is critical, particularly for the millennial workforce. Haphazard approaches will lead to employees ignoring the training and it will be ineffective. This webinar details strategies and best practices to effectively engage employees on an integrated approach to policy and training management.
Attendees will learn:
Critical relationship of policies and training
How to build a policy communication and training plan
Defining employee audiences based on risk to determine who needs more detailed training/awareness
Role of technology in delivering an integrated policy and training employee experience
GRC 20/20 Presenter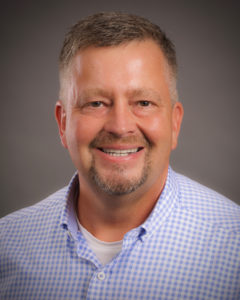 Michael Rasmussen – The GRC Pundit @ GRC 20/20 Research, Michael Rasmussen is an internationally recognized pundit on governance, risk management, and compliance (GRC) – with specific expertise on the topics of GRC strategy, process, information, and technology architectures and solutions. With 26+ years of experience, Michael helps organizations improve GRC processes, design and implement GRC architectures, and select solutions that are effective, efficient, and agile. He is a sought-after keynote speaker, author, and advisor and is noted as the "Father of GRC" — being the first to define and model the GRC market in February 2002 while at Forrester Research, Inc.
Webinar Sponsor
MetaCompliance has been developing software and content for the compliance market since 2005. They recognize the difficulty of mitigating the liability and risk that arise from the mismatch between staff awareness and the threats and security decisions needed to be resolved.
The company has worked closely with their clients to deepen the usability and functionality of their products to assist with corporate governance and cyber threats as they evolved through compliance legislation and hacker sophistication. Initially they entered the market with their Policy Management system with its unique enforcement capability. However, getting attestation from staff needed to be underpinned by understanding and that led them to develop their own Learning Management System (LMS) along with high quality cyber security and compliance content.
MetaCompliance is a privately held company that has been funded to deliver on its business goals. MetaCompliance is a software development organization focused on delivering commercial off the shelf (COTS) software and eLearning content  against their innovative product vision.
+44 (0)20 7917 9527
info@metacompliance.com
Related Events