Simplifying Regulatory Change Management by Leveraging Integrated Content and Technology
2016-03-22 @ 12:00 pm

-

1:00 pm

CDT
[button link="http://info.metricstream.com/simplifying-regulatory-change-mgmt.html?Channel=ms-event-webinar"]Register[/button]
[tabs style="default"] [tab title="Summary"]
Banks and financial institutions continue to be challenged in managing the incessant volume of regulatory changes each year, and are now more than ever, realizing the need of an integrated and automated system that can simplify the end-end regulatory change management process across the enterprise.
Join us on this webinar, hosted by The National Society of Compliance Professionals, with experts Michael Rasmussen, Chief GRC Pundit at GRC 20/20 Research and Susan Palm, Senior VP of Industry Solutions at MetricStream, where they elucidate on the importance of adopting a well-structured regulatory change management program that would enable companies to assess the scope and impact of changes, establish priorities, and initiate corrective action plans to adjust impacted policies, controls and procedures.
[/tab] [tab title="Objectives"]
Attendees can learn how to:
Manage regulatory changes in a dynamic regulatory environment
Drive control and efficiency with a well-defined regulatory change management program
Leverage GRC technology platform for real time regulatory alerts and impact analysis
[/tab] [tab title="GRC 20/20 Presenter"]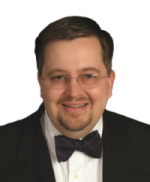 Michael Rasmussen – The GRC Pundit @ GRC 20/20 Research, Michael Rasmussen is an internationally recognized pundit on governance, risk management, and compliance (GRC) – with specific expertise on the topics of GRC strategy, process, information, and technology architectures and solutions. With 23+ years of experience, Michael helps organizations improve GRC processes, design and implement GRC architectures, and select solutions that are effective, efficient, and agile. He is a sought-after keynote speaker, author, and advisor and is noted as the "Father of GRC" — being the first to define and model the GRC market in February 2002 while at Forrester Research, Inc.
[/tab] [tab title="Webinar Sponsor"]
MetricStream is simplifying Governance, Risk, and Compliance (GRC) for modern and digital enterprises. Our market-leading enterprise and cloud Apps for GRC enable organizations to strengthen risk management, regulatory compliance, vendor governance, and quality management while driving business performance.
[/tab][/tabs]