Riskonnect Annual User Conference
[button link="https://riskonnect.com/education/riskonnect-university/user-conference/"]Learn More[/button]
Overview
The Chance to Learn from Each Other
Riskonnect conducts an annual educational conference each fall to provide the opportunity for clients and prospects to learn, network with peers and explore new ways to use their solutions. It attracts more than 250 risk professionals and features attendees who are active practitioners in all areas of risk management.
Over the course of the event, sessions are conducted by Riskonnect executive and product development team members to showcase the future of the company and its offerings, as well clients and account management who present solution-oriented use cases.
 Best practices
 Innovative ideas
 Knowledge on new features
 Networking and fun
GRC 20/20 Participation
Michael Rasmussen of GRC 20/20 will be presenting at the Summit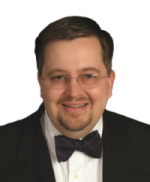 Michael Rasmussen – The GRC Pundit @ GRC 20/20 Research, Michael Rasmussen is an internationally recognized pundit on governance, risk management, and compliance (GRC) – with specific expertise on the topics of GRC strategy, process, information, and technology architectures and solutions. With 23+ years of experience, Michael helps organizations improve GRC processes, design and implement GRC architectures, and select solutions that are effective, efficient, and agile. He is a sought-after keynote speaker, author, and advisor and is noted as the "Father of GRC" — being the first to define and model the GRC market in February 2002 while at Forrester Research, Inc.
Conference Host
Riskonnect, Inc. is a provider of Integrated Risk Management solutions. Riskonnect is the trusted, preferred source of Integrated Risk Management technology, offering a growing suite of solutions on a cloud computing model that enable clients to elevate their programs for management risks across the enterprise. Riskonnect allows organizations to holistically understand, manage and control risks, positively affecting shareholder value.
Riskonnect's highly configurable technology is ideal for forward-thinking organizations facing increased scrutiny and accountability for corporate governance, strategy and strategic risk. Their solutions facilitate the ability to plan for and respond intelligently to all risks that could potentially harm an organization and its competitive position, damage corporate reputation and/or restrict strategic growth.
Related Events