ReadiConnect 2018
[button link="http://readinow.com/readiconnect2018″]Learn More[/button]
Overview
Get ready for a day of GRC Innovation & Inspiration
Attend the 2018 ReadiConnect event for a day of innovation, inspiration, learning, and network with peers. Meet and hear from ReadiNow's innovators, and discover how they're driving innovation across their organisations. Register now and learn how to drive GRC innovation in your organisation.
GRC 20/20 Participation
Michael Rasmussen of GRC 20/20 will be keynoting at the Summit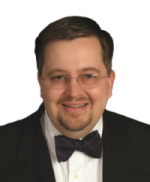 Michael Rasmussen – The GRC Pundit @ GRC 20/20 Research, Michael Rasmussen is an internationally recognized pundit on governance, risk management, and compliance (GRC) – with specific expertise on the topics of GRC strategy, process, information, and technology architectures and solutions. With 23+ years of experience, Michael helps organizations improve GRC processes, design and implement GRC architectures, and select solutions that are effective, efficient, and agile. He is a sought-after keynote speaker, author, and advisor and is noted as the "Father of GRC" — being the first to define and model the GRC market in February 2002 while at Forrester Research, Inc.
Conference Host
ReadiNow one SaaS, is changing the way people and business work through innovation. ReadiNow is gaining rapid market traction in all market segments from financial institutions, banks, retail, manufacturing, health to utility providers. More than just an application platform, ReadiNow drives innovation across all industries, giving organisations a genuine competitive advantage. No other organization than ReadiNow can combine the same level innovation capabilities from 'protecting organisations', 'managing organizations' to 'expanding organizations' on one software.
Related Events