Quantivate User Conference 2018
[button link="https://quantivate.com/about/quantivate-user-conference-2018/"]Learn More[/button]
Overview
Join Quantivate for our 2018 User Conference – September 12th through September 14th, 2018. This conference is your opportunity to learn from the combined experiences of Quantivate customers, industry experts, partners and staff.
The 2018 User Conference will include presentations from Quantivate staff, power users, and GRC industry experts that will be beneficial for both novice and experienced users. You will hear about the future of GRC and how it will impact your organization, learn best practices, learn the latest tips and tricks in hands on training workshops, and learn about the future direction of Quantivate software. Whether you've been a Quantivate user for years or are still learning, your organization will benefit from attending the Quantivate 2018 User Conference.
The 2018 User Conference was designed to enrich Quantivate users GRC experience. During the conference you will:
Hear from leading GRC experts
Learn Quantivate best practices
Access the broad knowledge base of experienced Quantivate customers
Network with Quantivate customers and partners and learn how others are using Quantivate solutions
Receive hands-on training
Get the latest on new product developments and roadmaps
Get inspired by success stories
And of course – have fun!
In addition, special Workshop Sessions will be held throughout the conference. Topics may include the following:
Business Continuity exercise creation and management
Establishing an efficient Vendor Management process
KRI creation and maintenance
Advanced reporting
Advanced administration
Dashboard creation and maintenance
Workflow introduction and creation
GRC 20/20 Participation
Michael Rasmussen of GRC 20/20 will be keynoting at the Summit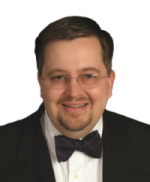 Michael Rasmussen – The GRC Pundit @ GRC 20/20 Research, Michael Rasmussen is an internationally recognized pundit on governance, risk management, and compliance (GRC) – with specific expertise on the topics of GRC strategy, process, information, and technology architectures and solutions. With 23+ years of experience, Michael helps organizations improve GRC processes, design and implement GRC architectures, and select solutions that are effective, efficient, and agile. He is a sought-after keynote speaker, author, and advisor and is noted as the "Father of GRC" — being the first to define and model the GRC market in February 2002 while at Forrester Research, Inc.
Conference Host
Quantivate is a provider of web-based Governance, Risk, and Compliance (GRC) software and service solutions to organizations both large and small nationwide. Founded in 2005 with the release of its Business Continuity Software, the company has grown to feature a full suite of modules for GRC including Business Continuity, Vendor Management, Enterprise Risk Management, IT GRC, Internal Audit, and Regulatory Compliance.
Related Events