Make Your GRC Data Analytics Visual and Actionable
2016-02-17 @ 12:00 pm

-

1:00 pm

CST
[button link="http://info.acl.com/NA_WB_2016-02-23_VisualRemediation_LP.html"]Register[/button]
[tabs style="default"] [tab title="Summary"]
There has been a growing demand on organizations to be more efficient, effective, and agile in their management and remediation of risks and controls. Organizations need to be able to quickly identify and remediate issues, and this is best done by providing data analytics that is both visual and actionable.
Tune in to this webinar with the GRC Pundit, Michael Rasmussen from GRC 20/20 to see what he has to say about the current governance, risk and compliance trends, and why they recently awarded ACL Interpretive Visual Remediation with the GRC Innovation Award in the Internal Control Management category.
ACL Interpretive Visual Remediation enables you to quickly identify trends, patterns and outliers in an organization's transactional data, streamlining your ability to process, visualize, interpret, and remediate data analysis test exceptions.
[/tab] [tab title="Objectives"]
In this webinar you'll learn how to:
How to quickly identify and remediate issues
The data analytics needed so stakeholders in the organization can take action
How data visualization and remediation plays a critical role in organizations achieving GRC efficiency, effectiveness, and agility
[/tab] [tab title="GRC 20/20 Presenter"]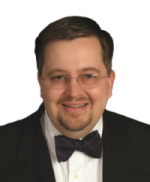 Michael Rasmussen – The GRC Pundit @ GRC 20/20 Research, Michael Rasmussen is an internationally recognized pundit on governance, risk management, and compliance (GRC) – with specific expertise on the topics of GRC strategy, process, information, and technology architectures and solutions. With 23+ years of experience, Michael helps organizations improve GRC processes, design and implement GRC architectures, and select solutions that are effective, efficient, and agile. He is a sought-after keynote speaker, author, and advisor and is noted as the "Father of GRC" — being the first to define and model the GRC market in February 2002 while at Forrester Research, Inc.
[/tab] [tab title="Webinar Sponsor"]

ACL is a software company with a vision for the future of the Governance, Risk Management and Compliance (GRC) professions: a community of compliance pros, auditors, risk management experts, IT and finance teams who are sought after for the value they deliver to their organizations. Through a unique combination of extreme ease-of-use, cloud delivery and the integration of industry standard risk analytics, ACL's platform helps people focus more time on identifying and managing the highest-impact risks.
Related Events