Lockpath Ready Summit (LPRS) 2018
[button link="https://lockpath.com/lprs/"]Learn More[/button]
Overview
To help your organization learn from the combined experiences of our customers, partners and staff, we're hosting the Lockpath Ready Summit (LPRS) on May 8 & 9, 2018. We are excited to invite users of our Keylight GRC platform, as well as our partners and other industry experts, for two days of workshops, customer presentations, solution showcases, and more.
Attendees of LPRS will have the opportunity to:
Network with Lockpath customers and partners and learn how others are using Keylight.
Hear from industry experts in compliance, risk management and IT security.
Preview what the future holds for Lockpath and Keylight.
Whether you've been a Lockpath customer for several years or still in the process of implementing Keylight, your organization will benefit from attending LPRS.
GRC 20/20 Participation
Michael Rasmussen of GRC 20/20 will be keynoting at the Summit on "Preparing for 2020 and Beyond"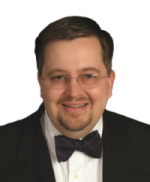 Michael Rasmussen – The GRC Pundit @ GRC 20/20 Research, Michael Rasmussen is an internationally recognized pundit on governance, risk management, and compliance (GRC) – with specific expertise on the topics of GRC strategy, process, information, and technology architectures and solutions. With 23+ years of experience, Michael helps organizations improve GRC processes, design and implement GRC architectures, and select solutions that are effective, efficient, and agile. He is a sought-after keynote speaker, author, and advisor and is noted as the "Father of GRC" — being the first to define and model the GRC market in February 2002 while at Forrester Research, Inc.
Conference Host
LockPath® was created by GRC experts who recognized the need for intuitive GRC software that was flexible and scalable to serve ever-changing and expanding organizations.
In addition to the company's founders, LockPath's executive team comprises top industry professionals in the fields of software development, accounting and consulting, cybersecurity, financial services, market development and other industries. LockPath employs dozens of talented professionals and has several open positions.
LockPath serves a client base of global organizations ranging from small and midsize companies to Fortune 10 enterprises across industries. Along with their ecosystem of technology and channel partners, LockPath provides unparalleled customer satisfaction from initial project discovery discussions to ongoing customer support.
Related Events