Keeping Policies Relevant in the Midst of Business Changes
2016-04-28 @ 1:00 pm

-

2:00 pm

CDT
[button link="http://info.metricstream.com/policy-management-dynamic-organization.html"]Register[/button] [tabs style="default"] [tab title="Summary"] Businesses are dynamic and in a constant state of flux. Strategy, processes, technology, and employees transform faster than the speed of light. In this context, if not managed properly, organizational policies quickly become forgotten, irrelevant, or outdated. Policies, which are critical governance documents of an organization that establish a legal duty of care, are often haphazardly managed. These challenges grow in the midst of continuous organizational change and evolution. Significant events such as mergers and acquisitions bring in completely redundant or conflicting policies that remain indefinitely in the new organization. Unceasing change in employees with new ones entering the organization while existing employees shift and change roles and departments creates a significant challenge to keep employees fully aware of the policies in the context of their new role. This webinar educates attendees on how to keep policies relevant and understood in the context of the continuously evolving organization. Attendees will learn processes and the role of a supporting information and technology architecture that enables the organization to keep policies current and relevant as well as understood across their dynamic organization. [/tab] [tab title="Objectives"]
Objectives of this webinar include:
Get a grip on business change and how it relates to policies
Develop a master policy index
Define processes that trigger policy review in context of change
Understand how to harmonize policies in the midst of mergers and acquisitions
Implement an information and technology architecture to support policy management in a dynamic environment
[/tab] [tab title="GRC 20/20 Presenter"]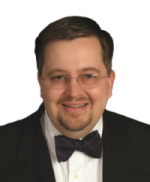 Michael Rasmussen
 – The GRC Pundit @ GRC 20/20 Research, Michael Rasmussen is an internationally recognized pundit on governance, risk management, and compliance (GRC) – with specific expertise on the topics of GRC strategy, process, information, and technology architectures and solutions. With 23+ years of experience, Michael helps organizations improve GRC processes, design and implement GRC architectures, and select solutions that are effective, efficient, and agile. He is a sought-after keynote speaker, author, and advisor and is noted as the "Father of GRC" — being the first to define and model the GRC market in February 2002 while at Forrester Research, Inc. [/tab] [tab title="Webinar Sponsor"]
MetricStream is simplifying Governance, Risk, and Compliance (GRC) for modern and digital enterprises. Our market-leading enterprise and cloud Apps for GRC enable organizations to strengthen risk management, regulatory compliance, vendor governance, and quality management while driving business performance.
[/tab][/tabs]
Related Events