Internal Control Management by Design, Seattle
Blueprint for an Effective, Efficient & Agile Internal Control Management Program
[button link="http://info.workiva.com/20160420-Workshop-SOX-AR-GRC2020InternalControlsSeattle_Registration.html?RegisteredVia=rasmussen"]Lean More[/button] [tabs style="default"] [tab title="Overview"] Internal control management has become a critical foundation for corporate governance, risk management, and compliance (GRC). The correct controls that are operationally effective are the linchpin to assure that the organization can reliably achieve objectives while addressing uncertainty and acting with integrity. As organizations mature their approach to internal control management they are seeing more intersections with risk, compliance, and audit processes which require a more thorough strategy for managing controls in the context of the organization. Controls are critical throughout business strategies, operations, and processes. Reactive and stovepiped approaches to internal controls management leave the organization not seeing the big picture of how controls interrelate with each other, risks, and compliance obligations. This means the organization wastes resources on managing controls as separate assessments and projects instead of as an integrated whole. Defining strategy, managing operations, and addressing organization change requires agility in internal control management to provide assurance to boards, executives, GRC professionals, as well as the line of business. As business becomes increasingly complex in a changing business and risk environment – that struggles with growing regulations, globalization, and distributed operations – organizations need a blueprint for effective, efficient and agile internal control management. This requires organizations to design internal management into the organization as an integrated part of strategy and operations supported by an integrated internal control information architecture that allows organizations to have a 360° situational awareness of internal controls in context of business strategy and operations. This workshop provides a blueprint for attendees on effective internal control management strategies in a dynamic business and risk environment. Attendees will learn internal control management strategies and techniques that can be applied across the organization and as part of broader GRC strategies. Learning is done through lectures, collaboration with peers, and workshop tasks. [/tab] [tab title="Agenda"]
Part 1
What is Internal Control Management? Understanding Internal Controls in the Context of the Organization
Different views of internal control throughout the organization
Who owns internal controls?
Understanding internal controls and its role in assurance to business strategy, objectives, performances, and operations
Workshop Project & Discussion
Morning Break
Part 2
Federated Internal Control Management
Blueprint for Internal Control Management Collaboration and Strategy
Developing an internal control committee (or herding cats), bringing together the range of GRC roles in the organization
Defining an internal control management charter
Developing a collaborative and enterprise view of internal controls and how it relates to performance, risk, and compliance
Workshop Project & Discussion
Lunch Break
Part 3
Internal Control Management Process Lifecycle
Integrated Processes to Identify, Analyze, Manage, and Provide Assurance on Controls
Internal Control Identification – Collaborative process to identify internal controls from both the bottom and the top
Internal Control Analysis – Defining effective and operational controls to provide assurance while mitigating risk
Internal Control Management – Strategies to manage controls in context of performance, risk, and compliance
Internal Control Communication – Assign and manage internal control ownership and accountability
Workshop Project & Discussion
Afternoon Break
Part 4
Internal Control Management Information & Technology Architecture
Providing an Integrated View of Internal Controls to the Enterprise
Developing an internal control taxonomy and attributes of internal controls
Mapping internal controls to objectives, risk, policy, and compliance
Monitoring internal controls in a changing environment
Technology capabilities and considerations to support internal control management
Workshop Project & Discussion
[/tab] [tab title="Objectives & Benefits"]
Attendees will take back to their organization approaches to address:
Internal Control Management Strategy.Understand internal control in the context of business performance, strategy, objectives as well as its culture and values.
Internal Control Management Processes. Flowing from strategy are the internal control management processes integrated into the organization and how it operates. Good internal control management is done in the rhythm of the business.
Internal Control Management Information Architecture.Defining an information architecture that enables internal control strategy and processes by providing 360° situational awareness of internal controls in context of business strategy and operations
Internal Control Management Technology Architecture.The necessary technology components needed to bring together diverse and distributed internal control management roles and integrate internal control management into the operations of the organization.
Benefits to attendees:
Understand a top-down as well as a bottom-up approach to internal control management
Implement internal control management in the context of business strategy, process, and operations
Explore internal control management architecture models and how they apply to your organization
Discover various internal control assessment and monitoring techniques and how they apply to your business
Develop an internal control information architecture that aligns with business operations and processes
Effectively communicate and gather attestation on internal controls across your organizations
[/tab] [tab title="Who Should Attend"] Who should attend?
Internal control managers and officers responsible for leading and managing internal controls
Business managers whose job responsibilities include internal control management and ownership
Executives and governance personnel who have to oversea and attest to internal controls
Audit personnel that provide assurance on internal controls
[/tab] [tab title="Instructor"]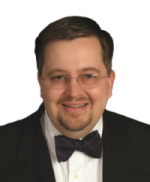 Michael Rasmussen
 – The GRC Pundit @ GRC 20/20 Research, Michael Rasmussen is an internationally recognized pundit on governance, risk management, and compliance (GRC) – with specific expertise on the topics of GRC strategy, process, information, and technology architectures and solutions. With 23+ years of experience, Michael helps organizations improve GRC processes, design and implement GRC architectures, and select solutions that are effective, efficient, and agile. He is a sought-after keynote speaker, author, and advisor and is noted as the "Father of GRC" — being the first to define and model the GRC market in February 2002 while at Forrester Research, Inc. [/tab] [tab title="Workshop Sponsor"]
Workiva (NYSE:WK) created Wdesk, a cloud-based productivity platform used by thousands of enterprises to collect, link, report and analyze business data with control and accountability. The platform's proprietary word processing, spreadsheet and presentation applications are integrated and built upon a data management engine, offering synchronized data, controlled collaboration, granular permissions and a full audit trail. Wdesk helps mitigate enterprise risk, improve productivity and give users confidence to make decisions with real-time data. Workiva employs more than 1,200 people with offices in 16 cities. The company is headquartered in Ames, Iowa. For more information, visit workiva.com.
[/tab] [/tabs]
Related Events