Integrated Risk Management: Preventing Risks and Solving Risk Problems
2016-08-23 @ 11:00 am

-

12:00 pm

EDT
[button link="http://www2.riskonnect.com/GRC2020″]Register[/button]
[tabs style="default"] [tab title="Summary"]
Risk and risk management is pervasive throughout organizations. There are many departments that manage risk, each with their unique understanding, models, and views into risk. This makes enterprise and operational risk management a challenge. Organizations fail in enterprise risk management strategies when they force everyone into one flat view of risk, they also fail when they allow different views of risk but do not do risk normalization and aggregation as they roll-up risk into enterprise reporting. This webinar details how organizations need to take an integrated approach to risk management that allows different departments their view of department level risk management but also enable a common integrated architecture to support overall enterprise risk management activities and reporting.
Specific points covered in this webinar include:
Where and how enterprise risk management fails
How to build an enterprise risk register and show interrelationships of risk
The value of an integrated risk management architecture
Approaches to risk normalization and aggregation for accurate enterprise risk reporting
[/tab] [tab title="GRC 20/20 Presenter"]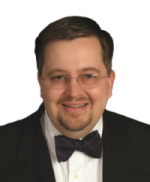 Michael Rasmussen – The GRC Pundit @ GRC 20/20 Research, Michael Rasmussen is an internationally recognized pundit on governance, risk management, and compliance (GRC) – with specific expertise on the topics of GRC strategy, process, information, and technology architectures and solutions. With 23+ years of experience, Michael helps organizations improve GRC processes, design and implement GRC architectures, and select solutions that are effective, efficient, and agile. He is a sought-after keynote speaker, author, and advisor and is noted as the "Father of GRC" — being the first to define and model the GRC market in February 2002 while at Forrester Research, Inc.
[/tab] [tab title="Webinar Sponsor"]
Riskonnect, Inc. is the provider of a technology platform for the risk management industry.  As an independent innovator in risk management technology, Riskonnect develops and markets a growing suite of technology solutions on a world-class cloud computing model, helping clients elevate their risk management programs, safety solutions and programs for management of risks across the enterprise.  Through Riskonnect RMIS, Riskonnect GRC, Riskonnect EHS, Riskonnect Healthcare, and other Riskonnect applications, the company provides the risk management industry with the specific, configurable solutions needed to reduce losses, control risk and affect shareholder value.
[/tab][/tabs]
Related Events