IBM Vision 2016
Outthink. Outperform
[button link="https://www-01.ibm.com/software/analytics/vision/"]Learn More[/button]
[tabs style="default"] [tab title="Overview"]
IBM Vision 2016 is the premier global conference for finance, risk management and sales compensation professionals. Over three days, you will experience how IBM cognitive solutions can help you drive profitable growth, manage risk and optimize performance through the latest advances in analytics and cloud. This year's tracks focus on three key areas including:
Governance, Risk and Compliance. See how governance, risk and compliance solutions from IBM help organizations achieve profitable growth and address the increasing demands for regulatory compliance in today's complex marketplace.
Financial & Operational Performance Management. Learn how IBM Business Analytics solutions improve performance reporting and scorecarding, planning, analysis and forecasting, profitability modeling, financial consolidation and regulatory reporting.
Sales Performance Management. IBM's sales performance management solutions improve sales results and operational efficiencies with better management of incentive compensation plans, and smarter administration of sales territories and quotas.
[/tab] [tab title="GRC 20/20 Participation"]
GRC 20/20's, Michael Rasmussen, The GRC Pundit, will be attending this event as an analyst participant.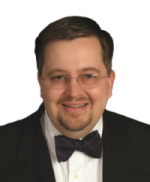 Michael Rasmussen – The GRC Pundit @ GRC 20/20 Research, Michael Rasmussen is an internationally recognized pundit on governance, risk management, and compliance (GRC) – with specific expertise on the topics of GRC strategy, process, information, and technology architectures and solutions. With 23+ years of experience, Michael helps organizations improve GRC processes, design and implement GRC architectures, and select solutions that are effective, efficient, and agile. He is a sought-after keynote speaker, author, and advisor and is noted as the "Father of GRC" — being the first to define and model the GRC market in February 2002 while at Forrester Research, Inc.
[/tab] [tab title="Benefits"]
At Vision 2016, you will learn how to capitalize on the latest advances in analytics to turn your company into a cognitive business. Along with keynotes from industry thought leaders and real-world case studies from customers and product experts, Vision 2016 offers more than 120 sessions and workshops. You'll get a first-hand look at the latest innovations in IBM Cognos TM1, IBM Cognos Disclosure Management, IBM Controller, IBM Cognos Sales Performance Management, IBM OpenPages Governance, Risk and Compliance (GRC) solutions, IBM Cognos Business Intelligence, IBM SPSS products and more.
Learn about the key solutions and strategies you need to address challenges that are top-of-mind for chief financial officers, chief risk officers, chief compliance officers and sales compensation professionals in virtually all industries.
Join us, and learn how to:
Transform your finance, risk, and sales operations organizations by capitalizing on the latest innovations in cognitive computing, analytics, cloud and other key areas.
Build relevant analytical capabilities to drive profitable growth.
Use the latest cognitive tools, synthesize information, see trends and deliver insights to improve decision quality.
Leverage the cloud to scale your solution platform quickly, while reducing costs.
Enhance planning, budgeting, forecasting, reporting, analysis, and internal control, plus risk management, compliance, and sales performance management.
Implement best practices developed by leading IBM customers and product experts.
[/tab] [tab title="Who Should Attend"]
Board of Directors & Executives
Chief Executive Officers
Finance and Accounting Professionals
IT and IT Security Professionals
Audit Professionals
Risk Management Professionals
Compliance & Ethics Professionals
Internal Control Professionals
Business Continuity Professionals
Fraud Analysts & Investigators
Legal Professionals
[/tab] [tab title="Conference Host"]

Each day, we create 4.5 quintillion bytes of data from a variety of sources—from climate information
 to posts on social media sites, purchase transaction records and medical images.  IBM has the world's most comprehensive portfolio of data and analytics capabilities in the market. Our strategy is to help enterprises across all industries extract new insights from the explosion of available data to drive competitive advantage. IBM delivers a full spectrum of analytics—from descriptive, predictive and prescriptive to cognitive—to turn big data into big insights and reinvent how decisions are made. We also provide talent management and social collaboration solutions powered by workforce science and cognitive analytics capabilities. We also provide talent management and social collaboration solutions powered by workforce science and cognitive analytics capabilities.
We have arrived at an inflection point where data is available
at such a scale that analytics can be applied to solve problems and yield real-time results in ways never before possible. IBM Analytics can help developers innovate faster and more securely, help business professionals find a smarter way to work via better problem solving and collaboration, and help enterprises gain deeper insight faster.
[/tab] [/tabs]
Related Events