How to Purchase Business Continuity Management Solutions
2016-11-21 @ 11:00 am

-

1:00 pm

CST

$145
Who's Attending
3 people are attending How to Purchase Business Continuity Management Solutions
Tickets are not available as this event has passed.
Considerations in Selection of Business Continuity Management & Disaster Recovery Solutions
[tabs style="default"] [tab title="Overview"]
Business Continuity Management (BCM) and Disaster Recovery (DR) solutions has been an established segment of technology for going on two decades. However, this does not mean that this segment of the GRC market is stale and lacks innovation. The past few years has shown a number of new, compelling, and interesting BCM solutions that focus on easy of use, intuitiveness, and accessibility. Some of these solutions are particularly compelling as they tie BCM into broader operational risk and GRC programs.
Recent RFP and inquiry trends that GRC 20/20 is involved with show a growing demand for BCM solutions. There are many solutions available in the market with varying capabilities and approaches.  Organizations need to clearly understand the breadth and depth of their requirements, map these into solution capabilities, and understand that there is no one size fits all solution for BCM management no matter what solution providers may say. Organizations looking for BCM solutions need to carefully navigate, understand, and find the solution(s) that are the perfect fit for your organization.
In this Research Briefing GRC 20/20 provides a framework for organizations evaluating or considering BCM management platforms and solutions. Specifically, GRC 20/20 will break out types of solutions in the market, critical capabilities, what differentiates basic, common, and advanced BCM solutions, and considerations and warning in navigating solution offerings and vendor hyperbole.
[/tab] [tab title="Agenda"]
Defining & Understanding Business Continuity Management
Definition, Drivers, Trends & Best Practices
Critical Capabilities of Business Continuity Management Platforms
What Differentiates Basic, Common, & Advanced Solutions
Considerations in Selection of Business Continuity Management Platforms
Decision Framework & Considerations to Keep in Mind
Building a Business Case for Business Continuity Management
Trajectory of Value in Effectiveness, Efficiency & Agility
[/tab] [tab title="Benefits"]
The GRC Pundit will help organizations . . .
Define and scope the BCM market
Understand BCM drivers, trends, and best practices
Relate the components of what makes a BCM platform
Identify core features/functionality of basic, common, and advanced BCM platforms
Map critical capabilities needed in a BCM platform
Predict future directions and capabilities for BCM
Scope how to purchase BCM platforms in a decision-tree framework
Discern considerations to keep in mind as you evaluate BCM solutions
[/tab] [tab title="Who Should Attend"]
BCM/DR and broader business professionals with responsibilities for BCM
BCM solution providers offering management solutions
BCM professional service firms advising organizations on business continuity and disaster recovery
BCM content & intelligence providers that provide content, intelligence and templates
[/tab] [tab title="Instructor"]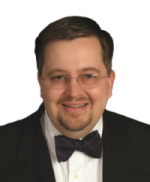 Michael Rasmussen – The GRC Pundit @ GRC 20/20 Research, Michael Rasmussen is an internationally recognized pundit on governance, risk management, and compliance (GRC) – with specific expertise on the topics of GRC strategy, process, information, and technology architectures and solutions. With 23+ years of experience, Michael helps organizations improve GRC processes, design and implement GRC architectures, and select solutions that are effective, efficient, and agile. He is a sought-after keynote speaker, author, and advisor and is noted as the "Father of GRC" — being the first to define and model the GRC market in February 2002 while at Forrester Research, Inc.[/tab] [/tabs]