How to Design a Third Party Management Architecture
2016-07-26 @ 10:00 am

-

11:00 am

CDT
[button link="http://info.aravo.com/best-practices-for-third-party-management-webinar?utm_campaign=Webinar-%20Best%20Practices%20for%20Third%20Party%20Management&utm_content=GRC2020&utm_medium=GRC2020&utm_source=email"]Register[/button]
[tabs style="default"] [tab title="Summary"]
Third party management requires a robust and adaptable architecture that can model the complexity of third party information, transactions, interactions, relationship, cause and effect, and analysis of information. The right third party management architecture enables the organization to effectively manage third party performance and risk across extended business relationships and facilitate the ability to document, communicate, report, and monitor the range of assessments, documents, tasks, responsibilities, and action plans.
Join GRC experts Michael Rasmussen, Principal Analyst at GRC 20/20, and Dave Rusher, SVP Product Strategy & Alliances at Aravo, as they present an Executive Insights Series on managing third-party risk and compliance. Each webinar is at 8am PST / 11am EST / 3pm GMT and is valuable individually.
Part 3 of the webinar series will detail:
Components and requirements for a third party information architecture
Types of third party management information and how it integrates into third party processes
Kinds of third party management technologies and what best serves the organization
Capabilities and requirements of third party management platforms
Defining a business case and value of third party management platforms
[/tab] [tab title="GRC 20/20 Presenter"]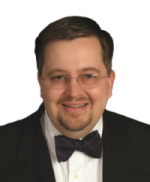 Michael Rasmussen – The GRC Pundit @ GRC 20/20 Research, Michael Rasmussen is an internationally recognized pundit on governance, risk management, and compliance (GRC) – with specific expertise on the topics of GRC strategy, process, information, and technology architectures and solutions. With 23+ years of experience, Michael helps organizations improve GRC processes, design and implement GRC architectures, and select solutions that are effective, efficient, and agile. He is a sought-after keynote speaker, author, and advisor and is noted as the "Father of GRC" — being the first to define and model the GRC market in February 2002 while at Forrester Research, Inc.
[/tab] [tab title="Webinar Sponsor"]
Aravo's mission is to provide continuous innovation and market leadership in Third Party Management solutions. Aravo's customers are Fortune 1000 executives in procurement, finance, supply chain, compliance, legal and IT departments.
The world's best-run businesses know that accurate, validated and complete Third Party information and best-practice processes are essential to drive efficient relationship management, manage risk, and ensure compliance across distributed, global networks of suppliers, affiliates, contractors, resellers, brokers, and other Third Parties. Aravo was purpose-built to meet this need.
[/tab][/tabs]
Related Events