GRC Summit 2018
[button link="https://www.metricstream.com/events/grc-summit"]Learn More[/button]
Overview
The GRC Summit hosted by MetricStream is an influential gathering of governance, risk, compliance, audit, and IT GRC professionals from across the world.  Held annually, the summits feature keynotes from global leaders along with discussions, case studies, and deep-dive workshops from domain experts, practitioners, and independent analysts. 2017 saw over 500 leading GRC professionals attending the event.
Here are 8 reasons why you must not miss the GRC Summit 2018:
Stay Up-to-Date with the Latest Trends in GRC. Discover the latest trends, challenges, and best practices on governance, risk and compliance management from GRC practitioners, experts, and industry leaders
Hear from Global Thought Leaders. The 2018 summit will feature keynotes from General Bolden, former administrator of NASA, CEOs of top organizations, and industry regulators themselves. You can also learn more on how audit and risk functions are transforming to add more business value to organizations.
Learn through GRC Case Studies from Industry Leaders and Experts. Interact with industry leaders as they share their learnings in their organizations' GRC journeys. The case studies will feature GRC practitioners talking about the challenges faced in their GRC programs, how they were tackled, and industry best practices for organizations.
Stay Ahead of the Latest Compliance Requirements. Learn more about new and ongoing compliance requirements and transform your compliance program to drive successful business outcomes, including safeguarding reputation. In a fast-moving industry, you need to know what's on the horizon to make sure you remain compliant and risk-free.
Network with the Best in the Industry. At the 2017 GRC Summit held in the US, 67% of the attendees were from organizations with a revenue of over $1 billion; 57% of the attendees held director-level and C-level roles while 86% held manager-level and above roles. Don't miss this opportunity to network with leading MetricStream experts, customers, and your peers in the industry.
Discover more about MetricStream's M7. Get updated on the latest product road map for M7, the powerful and intuitive 4th gen platform from MetricStream that simplifies GRC for your organization.
Participate in Deep-Dive Workshops. Giving you a better opportunity to learn than GRC conferences, the 2018 GRC Summit will host a number of closed group workshops and advanced GRC trainings led by domain experts who have spear-headed implementations in global organizations. Learn more on IT Compliance, risk appetite, third-party management and use this knowledge to identify new opportunities to improve your GRC program. Also earn up to 19 CPE credits by participating in the sessions.
Gain More Value as a Team. The summit has something for everyone – be it professionals from audit, risk, compliance, IT, or cyber security. Attend with your team to gain a 360-degree view of what's happening and understand how organizations can succeed by breaking silos and collaborating cross-functionally.
GRC 20/20 Participation
Michael Rasmussen of GRC 20/20 will be presenting at the Summit.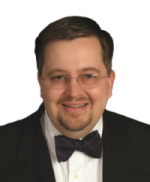 Michael Rasmussen – The GRC Pundit @ GRC 20/20 Research, Michael Rasmussen is an internationally recognized pundit on governance, risk management, and compliance (GRC) – with specific expertise on the topics of GRC strategy, process, information, and technology architectures and solutions. With 23+ years of experience, Michael helps organizations improve GRC processes, design and implement GRC architectures, and select solutions that are effective, efficient, and agile. He is a sought-after keynote speaker, author, and advisor and is noted as the "Father of GRC" — being the first to define and model the GRC market in February 2002 while at Forrester Research, Inc.
Conference Host
MetricStream is simplifying Governance, Risk, and Compliance (GRC) for modern and digital enterprises. Our market-leading enterprise and cloud Apps for GRC enable organizations to strengthen risk management, regulatory compliance, vendor governance, and quality management while driving business performance.
The MetricStream GRC Journey methodology integrates GRC technologies and programs across business, IT, and security functions as we enable organizations to realize the vision of Pervasive GRC. Rich content from GRCIntelligence.com and thriving communities like ComplianceOnline.com, as well as MetricStream Special Interest Groups (mSIGs) support the ongoing success of our customers through real-time content feeds and best practices embedded in our Apps.
Leading companies across industry verticals are benefiting from MetricStream's simple and modular approach to GRC that is transforming risk management in a business environment that is increasingly mobile, social, global, and virtual. We have been consistently rated as a market leader by leading analysts, and have received several awards and recognitions for product innovation and customer success.
MetricStream is headquartered in Palo Alto, California, and has offices across the globe.
Related Events