GRC Summit 2017 London
[button link="https://grc-summit.com/europe/2017/"]Learn More[/button] [tabs style="default"] [tab title="Overview"] MetricStream is pleased to announce the 4th edition of the annual GRC Summit in Europe from November 6 – 7, 2017. This event brings together leaders and domain experts in governance, risk and compliance to debate and explore strategies and solutions that will meet the demands of a constantly changing and dynamic business environment.
The Summit will cover in-depth analysis of current trends, regulations & challenges in risk, compliance, audit, IT & cybersecurity, GRC use cases and best practices from mid-sized and large enterprise from across Europe, workshops that deep dive into readiness and preparation for GDPR and BREXIT. The Summit will feature over 60 expert speakers, 50 insightful sessions and over 400 minutes of networking with the 250+ attendees and technology partners at the event
We invite our customers, partners, analysts, industry experts and the GRC community to join us at the Lancaster London Hotel, London, UK for the GRC Summit and participate in this influential event.
What does GRC for high performers mean?
Thriving in a disruptive, uncertain world by transforming risks into opportunities
Empowering decision-makers with the right risk and regulatory intelligence to drive exceptional business performance
Staying ahead of the competition with next-generation GRC programs and technology
[/tab] [tab title="GRC 20/20 Participation"] Michael Rasmussen of GRC 20/20 will be presenting at  MetricStream's GRC Summit 2017: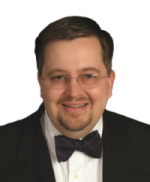 Michael Rasmussen
 – The GRC Pundit @ GRC 20/20 Research, Michael Rasmussen is an internationally recognized pundit on governance, risk management, and compliance (GRC) – with specific expertise on the topics of GRC strategy, process, information, and technology architectures and solutions. With 23+ years of experience, Michael helps organizations improve GRC processes, design and implement GRC architectures, and select solutions that are effective, efficient, and agile. He is a sought-after keynote speaker, author, and advisor and is noted as the "Father of GRC" — being the first to define and model the GRC market in February 2002 while at Forrester Research, Inc. [/tab] [tab title="Conference Host"]
MetricStream is simplifying Governance, Risk, and Compliance (GRC) for modern and digital enterprises. Our market-leading enterprise and cloud Apps for GRC enable organizations to strengthen risk management, regulatory compliance, vendor governance, and quality management while driving business performance. The MetricStream GRC Journey methodology integrates GRC technologies and programs across business, IT, and security functions as we enable organizations to realize the vision of Pervasive GRC. Rich content from GRCIntelligence.com and thriving communities like ComplianceOnline.com, as well as MetricStream Special Interest Groups (mSIGs) support the ongoing success of our customers through real-time content feeds and best practices embedded in our Apps. Leading companies across industry verticals are benefiting from MetricStream's simple and modular approach to GRC that is transforming risk management in a business environment that is increasingly mobile, social, global, and virtual. We have been consistently rated as a market leader by leading analysts, and have received several awards and recognitions for product innovation and customer success. [/tab] [/tabs]
Related Events