GRC LeaderCon, Singapore
[button link="http://www.acl.com/grc-leadercon/grc-leadercon-singapore.html"]Learn More[/button]
[tabs style="default"] [tab title="Overview"]
GRC LeaderCon was born out of the desire to solve one big problem:
How do the three lines of defence break down silos and work together to deliver maximum value to the business?
We invite audit, risk and compliance professionals to come together for this complimentary one day event and share their experiences and expertise.
You'll hear from both your peers and industry thought-leaders on challenges, insights, and vision for each line of defence, and walk away at the end of the day with not just ideas on how you can make your department more sought-after, but also a better appreciation for cross-department collaboration opportunities.
Join us for our customer conference this year to experience the biggest releases in ACL history.
[/tab] [tab title="GRC 20/20 Participation"]
GRC 20/20's, Michael Rasmussen, The GRC Pundit, will be attending this event as an analyst participant.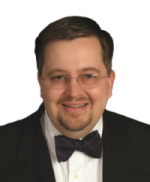 Michael Rasmussen – The GRC Pundit @ GRC 20/20 Research, Michael Rasmussen is an internationally recognized pundit on governance, risk management, and compliance (GRC) – with specific expertise on the topics of GRC strategy, process, information, and technology architectures and solutions. With 23+ years of experience, Michael helps organizations improve GRC processes, design and implement GRC architectures, and select solutions that are effective, efficient, and agile. He is a sought-after keynote speaker, author, and advisor and is noted as the "Father of GRC" — being the first to define and model the GRC market in February 2002 while at Forrester Research, Inc.
[/tab] [tab title="Benefits"]
Conference includes:
Access to all conference sessions
All meal functions as outlined in the agenda
Networking with peers
CPE credits
[/tab] [tab title="Who Should Attend"]
Audit Professionals
Internal Control Professionals
Risk Management Professionals
Finance and Accounting Professionals
Fraud Analysts & Investigators
Compliance & Ethics Professionals
IT and IT Security Professionals
Business Continuity Professionals
Legal Professionals
[/tab] [tab title="Conference Host"]
ACL is a software company with a vision for the future of the Governance, Risk Management and Compliance (GRC) professions: a community of compliance pros, auditors, risk management experts, IT and finance teams who are sought after for the value they deliver to their organizations. Through a unique combination of extreme ease-of-use, cloud delivery and the integration of industry standard risk analytics, ACL's platform helps people focus more time on identifying and managing the highest-impact risks.
[/tab] [/tabs]
Related Events