Got budget? Building the Business Case for Your 2018 GDPR Project
2017-11-16 @ 1:00 pm

-

2:00 pm

CST
[button link="https://www.brighttalk.com/webcast/13155/289699″]REGISTER[/button]
[tabs style="default"] [tab title="Summary"]
The deadline to comply with the European Union General Data Protection Regulation is May 25, 2018. Non-compliance could result in hefty fines to your company and impact your ability to do business in the EU. With calendar year budget planning now underway, this webinar will help you build the case to fund your GDPR project and gain alignment within your organization. You'll also get a demo of the Cloud-based SureCloud GDPR Suite. Deadline-driven demand will surely drive costs up so the time to act is now to secure both your funding and resources.
Attendees will learn how to:
Understand GDPR scope and requirements
Measure the business impact of GDPR
Define a GDPR approach that is efficient, effective, and agile
Build the business case
[/tab] [tab title="GRC 20/20 Presenter"]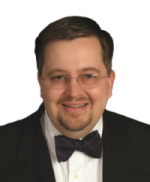 Michael Rasmussen – The GRC Pundit @ GRC 20/20 Research, Michael Rasmussen is an internationally recognized pundit on governance, risk management, and compliance (GRC) – with specific expertise on the topics of GRC strategy, process, information, and technology architectures and solutions. With 23+ years of experience, Michael helps organizations improve GRC processes, design and implement GRC architectures, and select solutions that are effective, efficient, and agile. He is a sought-after keynote speaker, author, and advisor and is noted as the "Father of GRC" — being the first to define and model the GRC market in February 2002 while at Forrester Research, Inc.
[/tab] [tab title="Webinar Sponsor"]
SureCloud provides Governance, Risk & Compliance (GRC) applications and Cybersecurity services that give our customers certainty – of risk management/compliance, of cybersecurity, of having answers today and tomorrow.
Established in 2006, SureCloud is headquartered in the United Kingdom and has offices in the United States. SureCloud has more than 400 customers throughout the UK and US from the Retail, Financial Services, Government and other sectors.
[/tab][/tabs]
Related Events