CONVERGE18
[button link="https://www.convercent.com/converge"]Learn More[/button]
Overview
Organizations want to see
Ethics in Action!
Join industry visionaries, leaders and experts to see how you can transform your organization and your career by connecting ethics to business performance at CONVERGE18.
ethical
inspiration 

happens here.

Last year CONVERGE introduced the vision of

driving ethics to the center of business for a better world.

This year it puts ethics into action with a focus on connecting ethics and compliance to business performance through process augmentation and data visualization. This industry leading event is designed for global ethics and compliance leaders to focus on, discuss, and solve for the Ethical Transformation that is happening across enterprise organizations today. The 3-day event offers inspirational keynotes, engaging breakout sessions, networking opportunities and technology discussions to equip attendees with fresh insights to drive ethics to the center of your business.
GRC 20/20 Participation
Michael Rasmussen of GRC 20/20 will be presenting at CONVERGE18 on: 
Compliance to Ethics Maturity Model: Where are You?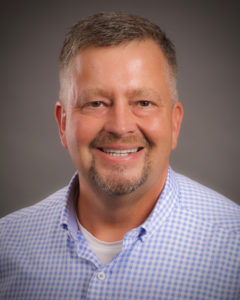 Michael Rasmussen
 – The GRC Pundit @ GRC 20/20 Research, Michael Rasmussen is an internationally recognized pundit on governance, risk management, and compliance (GRC) – with specific expertise on the topics of GRC strategy, process, information, and technology architectures and solutions. With 23+ years of experience, Michael helps organizations improve GRC processes, design and implement GRC architectures, and select solutions that are effective, efficient, and agile. He is a sought-after keynote speaker, author, and advisor and is noted as the "Father of GRC" — being the first to define and model the GRC market in February 2002 while at Forrester Research, Inc.
Conference Host
Convercent's risk-based global compliance solution enables the design, implementation and measurement of an effective compliance program. Delivering an intuitive user experience with actionable executive reporting, Convercent integrates the management of corporate compliance risks, cases, disclosures, training and policies. With hundreds of customers in more than 130 countries — including Philip Morris International, CH2M Hill and Under Armour — Convercent's award-winning GRC solution safeguards the financial and reputational health of your company. Convercent is backed by Sapphire Ventures, Tola Capital, Azure Capital, Mantucket Capital, and Rho Capital Partners. Convercent is based in Denver, Colorado.
Related Events