CONVERGE17
[button link="https://www.convercent.com/converge#"]Learn More[/button]
[tabs style="default"] [tab title="Overview"]
Convercent's annual industry conference, CONVERGE17, is on October 3-5, 2017, in Denver, CO. For 2.5 days, CONVERGE17 brings together industry leaders, Convercent executives, and analyst and technology partners from around the world to the Westin Denver Downtown. This year Convercent is building on last year's event with more presentations, discussions and attendees.
Industry Insight and Networking
Day 1 and Day 2 will include morning keynote presentations by industry leaders including Hui Chen, former Compliance Counsel with the DOJ; Kurt Drake, Chief Ethics & Compliance Officer with Kimberly-Clark; Colorado Governor John Hickenlooper; and others. The event will also include breakout sessions featuring panel discussions, product innovations, and case studies. The afternoons will include breakout sessions, engaging roundtable discussions, and important networking opportunities. Here's a sampling of session topics:
The ROI of Ethics
Executing on the M&A Promise
Regulatory Changes Affecting Helplines
Using Root Cause to Understand Organizational Behavior
The Importance of Open-Door Reporting
Day 3 will involve customer-related training, which I won't need to attend.
[/tab] [tab title="GRC 20/20 Participation"]
Michael Rasmussen of GRC 20/20 will be presenting at  CONVERGE17: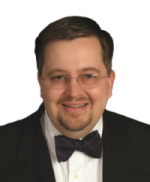 Michael Rasmussen – The GRC Pundit @ GRC 20/20 Research, Michael Rasmussen is an internationally recognized pundit on governance, risk management, and compliance (GRC) – with specific expertise on the topics of GRC strategy, process, information, and technology architectures and solutions. With 23+ years of experience, Michael helps organizations improve GRC processes, design and implement GRC architectures, and select solutions that are effective, efficient, and agile. He is a sought-after keynote speaker, author, and advisor and is noted as the "Father of GRC" — being the first to define and model the GRC market in February 2002 while at Forrester Research, Inc.
[/tab] [tab title="Conference Host"]
Convercent is the leading provider of the One Cloud Platform for ethics and compliance that helps global enterprises maximize performance by bringing ethics to the center of their business. Companies use Convercent's Ethics Cloud to hear the voice of their employees, understand organizational behavior, and make informed decisions to protect their culture. The Convercent Ethics Cloud applications include: Helpline and Case Manager, Learning Manager, Policy Manager, Disclosure Manager and Convercent Insights.
Convercent has more than 550 customers worldwide, including Microsoft, Tesla, The Four Seasons, Capgemini and Under Armour. The company's rapid success is fueled by product innovation and a unique culture. Convercent is backed by venture capital funding from Sapphire Ventures, Tola Capital and Azure.
[/tab] [/tabs]
Related Events