Compliance Week 2017
[button link="http://www.cvent.com/events/compliance-week-2017/event-summary-17478888650849d7a1aa1800003fd3b9.aspx?_ga=1.263845065.499765906.1489762411″]Learn More[/button]
[tabs style="default"] [tab title="Overview"]
The Compliance Week annual conference is the biggest compliance event of the year, and 2017 is going to be bigger and better than ever. There is an impressive lineup of speakers and sessions for this year's event and, as always, and they have packed the agenda with the best and brightest compliance, risk, governance, audit, and ethics practitioners talking about the most pressing issues facing your profession.
Held every year at the historic May
flower Hotel in Washington D.C., Compliance Week's annual conference is a peer-to-peer event that spotlights compliance leaders and their programs. Past keynote speakers have included representatives from the U.S. Securities and Exchange Commission and the U.S. Department of Justice, Fortune 500 CEOs, academic thought leaders, and more. It is the event for corporate compliance and ethics, legal, and audit officers.
[/tab] [tab title="GRC 20/20 Participation"]
Michael Rasmussen of GRC 20/20 will be attending Compliance Week 2017: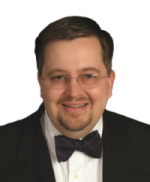 Michael Rasmussen – The GRC Pundit @ GRC 20/20 Research, Michael Rasmussen is an internationally recognized pundit on governance, risk management, and compliance (GRC) – with specific expertise on the topics of GRC strategy, process, information, and technology architectures and solutions. With 23+ years of experience, Michael helps organizations improve GRC processes, design and implement GRC architectures, and select solutions that are effective, efficient, and agile. He is a sought-after keynote speaker, author, and advisor and is noted as the "Father of GRC" — being the first to define and model the GRC market in February 2002 while at Forrester Research, Inc.
[/tab] [tab title="Conference Host"]
Compliance Week, published by Wilmington plc, is an information service on corporate governance, risk and compliance that features weekly electronic newsletters, a monthly print magazine, proprietary databases, industry-leading events, and a variety of interactive features and forums.
Founded in 2002, Compliance Week has become the premier GRC resource for public companies and the organizations that support them. Our magazine, website, electronic newsletters, databases, live and virtual events are leveraged by tens of thousands of financial, legal, audit, risk and compliance executives.
Compliance Week is located in Boston, Massachusetts, with correspondents and columnists in Washington, D.C., Chicago, London, Brussels, Hong Kong, and elsewhere throughout the world.
[/tab] [/tabs]
Related Events