Compliance Week 2016
[button link="http://conference.complianceweek.com/cw-2016/home-cw2016.aspx"]Learn More[/button]
[tabs style="default"] [tab title="Overview"]
Our three-day annual conference in Washington, D.C., takes place from May 23-25, 2016, bringing together compliance, risk, and audit executives from corporations across the United States. Included will be keynote speakers, concurrent panel discussions and presentations, plus small-room "Conversation" sessions to deliver high-quality content. There will also be an evening cocktail reception and other opportunities for professional networking.
Topics will include :
Ethics
Internal control
Compliance programs
IT risks
Privacy
Financial reporting
Internal regulations
Investigations
Audit committees
[/tab] [tab title="GRC 20/20 Participation"]
GRC 20/20's, Michael Rasmussen, The GRC Pundit, will be attending this event as an analyst participant.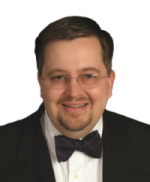 Michael Rasmussen – The GRC Pundit @ GRC 20/20 Research, Michael Rasmussen is an internationally recognized pundit on governance, risk management, and compliance (GRC) – with specific expertise on the topics of GRC strategy, process, information, and technology architectures and solutions. With 23+ years of experience, Michael helps organizations improve GRC processes, design and implement GRC architectures, and select solutions that are effective, efficient, and agile. He is a sought-after keynote speaker, author, and advisor and is noted as the "Father of GRC" — being the first to define and model the GRC market in February 2002 while at Forrester Research, Inc.
[/tab] [tab title="Benefits"]
JAM-PACKED AGENDA. Over a three-day period, you will learn about the latest challenges, and solutions, in audit, risk, compliance, ethics, and corporate governance.
HIGH-QUALITY PEER NETWORKING. The hallmark of Compliance Week events, there will be numerous opportunities at Compliance Week 2015 to meet and network with fellow attendees and conference speakers.
CONTINUING EDUCATION CREDITS. Conference attendees can earn 19 CPE credits.CLE credits also available.
EXPERIENCING WASHINGTON D.C. One of the most historic cities in the world, experience the nation's capital by visiting its concentration of cultural institutions, historic landmarks, and iconic memorials.
[/tab] [tab title="Who Should Attend"]
Now in its 11th year, Compliance Week launched the annual conference in 2006, and it is the event for corporate, financial, legal, audit, and compliance officers.
Typical attendees of the Compliance Week annual conference include:
Chief Compliance Officers
Chief Audit Executives
Regulatory Officers
Chairmen & CEOs
Chief Ethics Officers
Presidents, EVPs, VPs
Compliance Directors, Managers, Analysts & Consultants
Internal Audit Directors, Managers, Analysts
Attorneys & other legal professionals
General Counsels
Business Analysts
& many more
[/tab] [tab title="Conference Host"]
Compliance Week, published by Wilmington plc, is an information service on corporate governance, risk and compliance that features weekly electronic newsletters, a monthly print magazine, proprietary databases, industry-leading events, and a variety of interactive features and forums.
Founded in 2002, Compliance Week has become the premier GRC resource for public companies and the organizations that support them. Our magazine, website, electronic newsletters, databases, live and virtual events are leveraged by tens of thousands of financial, legal, audit, risk and compliance executives.
[/tab] [/tabs]
Related Events