Case Management Software: Building a Business Case & Articulating Value to the Organization
2017-10-05 @ 1:00 pm

-

2:00 pm

CDT
[button link="https://i-sight.com/resources/case-management-software-building-a-business-case-articulating-value-to-the-organization/?leadsource=GRC2020″]REGISTER[/button]
[tabs style="default"] [tab title="Summary"]
Organizations often approach issue reporting and case management in manual processes encumbered by documents, spreadsheets, and emails. This taxes and slows down investigation processes, and makes reporting very time consuming and often inaccurate because of scattered information. GRC 20/20 Research has conducted a detailed study of organizations that moved from manual document centric approaches to i-Sight case management. GRC 20/20 found that organizations that utilize purpose built software for case management make their issue reporting and case management processes more efficient, effective, and agile. This results in a quantifiable return on investment.
On October 5th, 2-3pm, join presenter Michael Rasmussen as he outlines how case management software can make issue reporting and case management more efficient and agile.
In this webinar, organizations will learn how to:
Avoid the costs of manual document-centric processes in wasted time and resources
Identify specifics on how software makes issue reporting and case management more efficient, effective, and agile,
Measure and quantify the value in time and dollars saved with case management software
Build a business case to justify case management software in your organization
[/tab] [tab title="GRC 20/20 Presenter"]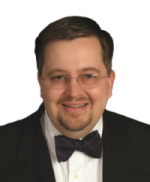 Michael Rasmussen – The GRC Pundit @ GRC 20/20 Research, Michael Rasmussen is an internationally recognized pundit on governance, risk management, and compliance (GRC) – with specific expertise on the topics of GRC strategy, process, information, and technology architectures and solutions. With 23+ years of experience, Michael helps organizations improve GRC processes, design and implement GRC architectures, and select solutions that are effective, efficient, and agile. He is a sought-after keynote speaker, author, and advisor and is noted as the "Father of GRC" — being the first to define and model the GRC market in February 2002 while at Forrester Research, Inc.
[/tab] [tab title="Webinar Sponsor"]
i-Sight was founded in 1999 by Ray Gerard and Geoff English, two former technology executives who saw a niche for customized software that didn't force users into rigid, pre-configured systems, i-Sight has developed into a global leader in the provision of configurable case management software for investigations. Today, the privately held, Ottawa-based company is run by four partners whose collective vision and focus on innovation have positioned it as an industry leader.
[/tab][/tabs]
Related Events