Blueprint for an Effective, Efficient & Agile Policy Management Program
September 4
@
1:00 pm
–
2:00 pm
CDT
Effectively managing policies is easier said than done. Ad hoc or passive approaches mean that policies are outdated, scattered across the organization, and not consistent– resulting in confusion for recipients and a nightmare to manage. Organizations often lack a complete inventory of policies as so many departments have gone in different policy directions. Further, there is significant concern of rogue policies as anyone can create a document and call it a policy which may put a legal duty of care upon the organization.
The continual growth of regulatory requirements, complex business operations, and global expansion demand a well thought-out and implemented approach to policy management. It is no longer enough to simply make policies available. Organizations need to guarantee receipt, affirmation, and understanding of policies across the organization. To consistently manage and communicate policies, organizations are turning toward defined processes and technologies to govern policies and implement an effective policy management lifecycle.
This webinar aims to provide a blueprint for attendees on effective policy management in a dynamic business, regulatory, and risk environment where attendees will learn policy management governance and process that can be applied across the organization at either an enterprise or a department level.
Attendees will learn . . .
Why Policies Matter
Policy Governance: Blueprint for Effective Policy Management
Managing Policies from Creation to Dissolution
Enabling Technology for Policy Management
GRC 20/20 Presenter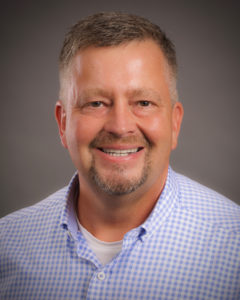 Michael Rasmussen – The GRC Pundit @ GRC 20/20 Research, Michael Rasmussen is an internationally recognized pundit on governance, risk management, and compliance (GRC) – with specific expertise on the topics of GRC strategy, process, information, and technology architectures and solutions. With 26+ years of experience, Michael helps organizations improve GRC processes, design and implement GRC architectures, and select solutions that are effective, efficient, and agile. He is a sought-after keynote speaker, author, and advisor and is noted as the "Father of GRC" — being the first to define and model the GRC market in February 2002 while at Forrester Research, Inc.
Webinar Sponsor
RegEd is a provider of RegTech enterprise solutions with relationships with hundreds of enterprise clients, including 80% of the top 25 financial services firms. Established in 2000 by former regulators, the company is recognized for continuous regulatory technology innovation with solutions hallmarked by workflow-directed processes, data integration, regulatory intelligence, automated validations, business process automation and compliance dashboards. The aggregate drives the highest levels of operational efficiency and enables our clients to cost-effectively comply with regulations and continuously mitigate risk. Trusted by the nation's top financial services firms, RegEd's proven, holistic approach to RegTech meets firms where they are on the compliance and risk management continuum, scaling as their needs evolve and amplifying the value proposition delivered to clients.
+1.800.334.8322
info@RegEd.com
Related Events