Back to Basics: Internal Audit Success in 2020
October 29
@
11:00 am
–
12:00 pm
Objective: How do I make my Internal Audit & Compliance processes better in 2020 and beyond?
Today, Business is more dynamic, distributed, and disrupted than ever as it responds to evolving regulations, risks, rising expectations from stakeholders in a fast changing business environment. Only agile Audit and Compliance processes that are truly nimble, highly collaborative and with real time visibility & quick responsiveness would remain relevant and be seen as role models. In this webinar, we will take a deep look at the fundamental drivers of Audit and Compliance success: strategy, process and technology that help you deliver predictably and collaboratively.
This webinar will detail how to:
Improve audit and compliance collaboration and interaction with the business and within
Achieve real-time visibility into audit and compliance processes and results
Increase productivity of audit and compliance resources
Deliver audit and compliance projects without issues or surprises
Avoid the expensive total cost of ownership of some GRC solutions and limitations of spreadsheets
GRC 20/20 Presenter
The GRC 20/20 presenter on this webinar is . . .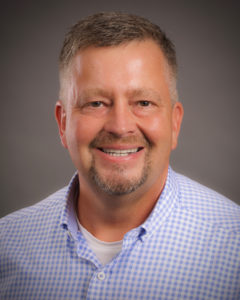 Michael Rasmussen – The GRC Pundit @ GRC 20/20 Research, Michael Rasmussen is an internationally recognized pundit on governance, risk management, and compliance (GRC) – with specific expertise on the topics of GRC strategy, process, information, and technology architectures and solutions. With 26+ years of experience, Michael helps organizations improve GRC processes, design and implement GRC architectures, and select solutions that are effective, efficient, and agile. He is a sought-after keynote speaker, author, and advisor and is noted as the "Father of GRC" — being the first to define and model the GRC market in February 2002 while at Forrester Research, Inc.
Webinar Sponsor
Audit Prodigy is a an Audit, Compliance and Risk Management SaaS platform for mid-size teams. Built by CAEs and CFOs with Big 4 experience, it is a simple yet versatile alternative to inefficient spreadsheets and clunky GRC tools. Audit Prodigy is built as an integrated platform to empower Audit and Risk Management professionals with an easy-to-use UI, custom dashboards and dynamic reporting tools that enable an organization to deliver KPIs on-time and on-budget.
Related Events