IBM Vision 2017
[button link="http://www-01.ibm.com/software/analytics/vision/"]Learn More[/button]
[tabs style="default"] [tab title="Overview"]
To perform at your highest level, you need insight into the things that matter. You need confidence to make the right decisions. You need the right tools to make it happen. IBM Vision 2017 can help bring new meaning to business performance, illuminating a path forward that you never expected.
Governance, Risk and Compliance
As regulations evolve in 2017 and beyond, will you have the framework in place to quickly identify the impact to your organization? IBM OpenPages Governance, Risk and Compliance (GRC) solutions can help you keep pace with regulatory change, manage risk and achieve profitable growth in uncertain times. The GRC track brings together IBM clients, product professionals and industry experts to show you new ways to gain a holistic view of risk, manage regulatory change and embed risk management and governance into the corporate culture. You'll see how cognitive computing is changing the risk and compliance landscape with the ability to ingest unstructured data, understand it, reason about it, combine it with structured data and learn from it over an extended time period to surface relevant information related to risk and compliance use cases. In short, you'll learn how Risk and Compliance solutions from IBM can help you provide senior management with the assurance that, as top-line and bottom-line performance goals are met, legal requirements are adhered to and brand equity is protected.
[/tab] [tab title="GRC 20/20 Participation"]
Michael Rasmussen of GRC 20/20 will be attending IBM Vision 2017: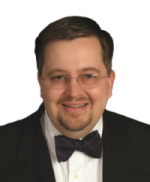 Michael Rasmussen – The GRC Pundit @ GRC 20/20 Research, Michael Rasmussen is an internationally recognized pundit on governance, risk management, and compliance (GRC) – with specific expertise on the topics of GRC strategy, process, information, and technology architectures and solutions. With 23+ years of experience, Michael helps organizations improve GRC processes, design and implement GRC architectures, and select solutions that are effective, efficient, and agile. He is a sought-after keynote speaker, author, and advisor and is noted as the "Father of GRC" — being the first to define and model the GRC market in February 2002 while at Forrester Research, Inc.
[/tab] [tab title="Forum Host"]
About IBM Business Analytics Software Services
As an integral part of IBM Business Analytics software, the Business Analytics Software Services organization provides education and expert services exclusively focused on the Business Analytics product portfolio. IBM's depth of experience and extensive proven practices help customers maximize their software investment, mitigate risks, raise the quality of their implementations and build valuable skills. IBM has provided training, guidance, advice, reviews, assessments and assistance to thousands of clients around the world, helping to ensure their business analytics implementations are optimized to take full advantage of IBM product capabilities.
For more information about IBM Business Analytics Software Services please visit www.ibm.com/software/analytics/services.
[/tab] [/tabs]
Related Events