GRC 2017
[button link="http://sapinsiderevents.wispubs.com/2017/Las-Vegas/FIN-GRC/GRC"]Learn More[/button]
[tabs style="default"] [tab title="Overview"]
Boards of Directors, CEOs, and other senior business leaders and stakeholders expect their risk, control audit, and compliance professionals to evolve into strategic business partners. Business leaders want insight, trusted advice, and total confidence the business is protected from unanticipated risk and costly compliance failures. They know achieving these expectations requires collaboration, innovation, best practices, and advanced levels of technological and process-related innovation.
GRC 2017 exists to help you and your company to get a step ahead of the expectation curve. Plan now to join us in Las Vegas. You will learn how customers are using new technologies to support governance, risk, and compliance practices to provide better data to decision makers and how they are able to obtain Big Data more quickly and more accurately than ever before. GRC 2017 will showcase best practices to facilitate process optimization and cost reduction, and how to more effectively translate data into insights that can be used to drive meaningful and measurable improvements in business performance.
This event is your opportunity to network with peers, SAP business partners, and directly access SAP solutions experts who are there to help you achieve your most critical goals. Join us, your industry peers, and the SAP ecosystem in March; and leave with a toolbox full of new relationships, ideas, and insights to help you realize the full value and potential of your SAP landscape.
[/tab] [tab title="GRC 20/20 Participation"]
Michael Rasmussen of GRC 20/20 will be presenting at this conference on:
A Blueprint for Effective GRC Strategies in a Dynamic Environment
Understand Drivers, Trends, and the Business Case for GRC
Wednesday, March 22, 2017
11:30 AM – 12:30 PM
Eligible for Audit Credits
GRC needs to be understood in the context of enterprise strategy, objectives, architecture, and processes. Designing mature GRC processes that align with the organization requires an understanding of what the organization is about, how it operates, and how it should be monitored and controlled. This is done through defining the right GRC strategy and processes supported by an integrated information and technology architecture. Attend this session to learn:
How to develop effective enterprise GRC strategies in a dynamic business, regulatory, and risk environment
How to apply enterprise GRC strategies and techniques across the organization
The role of GRC technology in supporting enterprise GRC strategies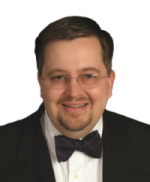 Michael Rasmussen – The GRC Pundit @ GRC 20/20 Research, Michael Rasmussen is an internationally recognized pundit on governance, risk management, and compliance (GRC) – with specific expertise on the topics of GRC strategy, process, information, and technology architectures and solutions. With 23+ years of experience, Michael helps organizations improve GRC processes, design and implement GRC architectures, and select solutions that are effective, efficient, and agile. He is a sought-after keynote speaker, author, and advisor and is noted as the "Father of GRC" — being the first to define and model the GRC market in February 2002 while at Forrester Research, Inc.
[/tab] [tab title="Forum Host"]
SAPinsider is the premier source of information on product and service initiatives from SAP and its partners. Sponsored by SAP, this is the leading magazine devoted to the SAP community worldwide. More than 125,000 readers subscribe to SAPinsider for strategic direction and practical advice on how to make the most of their SAP technology.
Each issue includes:
Interviews with SAP thought leaders who share their advice and best practices with the SAP community
Articles offering strategic guidance and introducing SAP's latest-and-greatest technologies and services
Special reports focused on third-party solutions and services that will support and drive value from your SAP investment
[/tab] [/tabs]
Related Events