5 Things to Prepare For in Third-Party Cyber Risk Management in 2018
2018-01-18 @ 12:00 pm

-

1:00 pm

CST
[vc_row][vc_column width="1/1″][vc_button border_width="0″ link="url:https%3A%2F%2Fwebinar.darkreading.com%2F3613%3Fkeycode%3DCAA1AC|||"]REGISTER[/vc_button][/vc_column][/vc_row][vc_row][vc_column width="1/1″][vc_column_text]
Description
In 2017, we saw an increase in third-party related breaches bring a renewed focus to third-party risk management. But with this renewed focus, comes new challenges. From increased regulations and more involvement from the boardroom, to greater financial implications, third-party risk management has the potential to get more complicated in 2018.
Learning Objectives: 
During this webinar, we will discuss how the following five areas will shape third-party risk management in 2018, and how you can prepare for them:
Continued growth and reliance on third-parties
Increased regulatory scrutiny on the security of third-party relationships
Increased collaboration across the industry
Demand for more effective and accurate assessments
Requirement for scalability
Join Michael Rasmussen, Founder of GRC20/20, and Gary Phipps, Senior Director of Solution Engineering at CyberGRX, so you can kick off 2018 with a strategic approach to third-party cyber risk management.
GRC 20/20 Presenter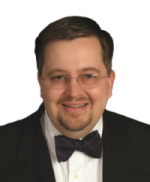 Michael Rasmussen – The GRC Pundit @ GRC 20/20 Research, Michael Rasmussen is an internationally recognized pundit on governance, risk management, and compliance (GRC) – with specific expertise on the topics of GRC strategy, process, information, and technology architectures and solutions. With 23+ years of experience, Michael helps organizations improve GRC processes, design and implement GRC architectures, and select solutions that are effective, efficient, and agile. He is a sought-after keynote speaker, author, and advisor and is noted as the "Father of GRC" — being the first to define and model the GRC market in February 2002 while at Forrester Research, Inc.
Webinar Sponsor
CyberGRX provides enterprises and their third parties with the most cost-effective and scalable approach to third-party cyber risk management today. Built on the market's first third-party cyber risk Exchange, the CyberGRX platform applies advanced analytics to eliminate waste and streamline the assessment process to help entire partner ecosystems effectively manage, monitor and mitigate risk. Based in Denver, CO, CyberGRX was designed with partners including ADP, Aetna, Blackstone and Mass Mutual, and is backed by Allegis Capital, Bessemer Venture Partners, Blackstone, ClearSky, GV (formerly Google Ventures), MassMutual Ventures, Rally Ventures and TenEleven Ventures. For more information, visit www.cybergrx.com or follow @CyberGRX on Twitter.
[/vc_column_text][/vc_column][/vc_row]
Related Events