2016 Symmetry SAP Security & GRC User Summit
[button link="http://info.symmetrycorp.com/2016-user-summit"]Learn More[/button]
[tabs style="default"] [tab title="Overview"]
Security, compliance and audit concerns continue to keep many company leaders awake at night. Secure your complimentary spot to attend the 2016 SAP & GRC User Summit meeting to hear market insights, best practices, customer use cases to arm you with the tools to address and avoid adverse audit findings.
During the summit you'll network and connect with like-minded professionals, guest speakers, and industry-leading GRC subject matter experts. To top it off, you'll also have the opportunity to interact with Symmetry's executive team and product leaders to better understand what Symmetry and ControlPanelGRC have to offer.
Michael Rasmussen of GRC 20/20 will be presenting on GRC Industry Insights & Perspectives.
[/tab] [tab title="GRC 20/20 Participation"]
GRC 20/20's, Michael Rasmussen, The GRC Pundit, will be attending this event as an analyst participant.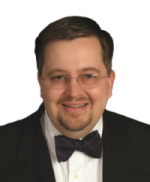 Michael Rasmussen – The GRC Pundit @ GRC 20/20 Research, Michael Rasmussen is an internationally recognized pundit on governance, risk management, and compliance (GRC) – with specific expertise on the topics of GRC strategy, process, information, and technology architectures and solutions. With 23+ years of experience, Michael helps organizations improve GRC processes, design and implement GRC architectures, and select solutions that are effective, efficient, and agile. He is a sought-after keynote speaker, author, and advisor and is noted as the "Father of GRC" — being the first to define and model the GRC market in February 2002 while at Forrester Research, Inc.
[/tab] [tab title="Conference Host"]
Symmetry™ is a leading applications management and hybrid cloud hosting solution provider with deep expertise in SAP application management. An SAP partner since 2005, Symmetry is certified in SAP Hosting, Cloud and SAP HANA® Operations. As a true extension of your IT team, Symmetry places a laser focus on the customer's experience and offers highly flexible, tailored solutions to the meet the unique business needs of enterprise clients. Symmetry supports global enterprises across all industries through a customer centric high-touch approach that delivers deep technical expertise combined with scalable, redundant, high availability cloud infrastructure supported by a 24x7x365 operations support model. With a long history and proven methodology for delivering hybrid solutions comprised of managed private cloud hosting infrastructure with enterprise application management services, Symmetry delivers IT solutions that help reduce the total cost of ownership and maximize the performance and security of our customers' most mission critical systems.
[/tab] [/tabs]
Related Events