2016: How to Purchase Compliance Management Solutions-old
2016-04-04 @ 11:00 am

-

1:00 pm

CDT
Considerations in Selection of a Compliance Management Solutions
[tabs style="default"] [tab title="Overview"]
Compliance is pervasive throughout organisations. There are many departments that manage compliance with a variety of approaches, requirements, and views into compliance. Because of the reach and impact of compliance initiatives, the decision to purchase compliance solutions can quickly evolve into an extensive process, involving dozens of stakeholders and requiring various approval procedures. Compliance professionals often find themselves having to explain the necessity and value of new compliance solutions — as well as combatting pressure to "make it work" with existing systems. This is further complicated by the variety of technology solutions available to manage compliance. Some are broad enterprise compliance platforms, while other compliance solutions focus on specific departments or compliance issues/obligation.
Whether for a department compliance management need, or to manage enterprise compliance across the organization, compliance management solutions are in demand. Recent RFP and inquiry trends that GRC 20/20 is involved with show a growing demand for compliance management solutions. There are several hundred solutions available in compliance management with varying capabilities and approaches.  Organizations need to clearly understand the breadth and depth of their requirements, map these into compliance solution capabilities, and understand that there is no one size fits all solution for compliance management no matter what solution providers may say. It has become a complex segment of the GRC market to navigate, understand, and find the solution(s) that are the perfect fit for your organization.
In this Research Briefing GRC 20/20 provides a framework for organizations evaluating or considering compliance management platforms and more focused compliance solutions.
[/tab] [tab title="Agenda"]
Defining & Understanding Compliance Management
Definition, Drivers, Trends & Best Practices
Critical Capabilities of a Compliance Management Platform
What Differentiates Basic, Common, & Advanced Solutions
Considerations in Selection of a Compliance Management Platform
Decision Framework & Considerations to Keep in Mind
Building a Business Case for Compliance Management
Trajectory of Value in Effectiveness, Efficiency & Agility
[/tab] [tab title="Benefits"]
The GRC Pundit will help organizations . . .
Define and scope the compliance management market
Understand compliance management drivers, trends, and best practices
Relate the components of what makes a compliance management platform
Identify core features/functionality of basic, common, and advanced compliance management platforms
Map critical capabilities needed in a compliance management platform
Predict future directions and capabilities for compliance management
Scope how to purchase compliance management platforms in a decision-tree framework
Discern considerations to keep in mind as you evaluate compliance management solutions
[/tab] [tab title="Who Should Attend"]
Compliance and broader business professionals with responsibilities for compliance management
Compliance solution providers offering compliance management solutions
Compliance professional service firms advising organizations on compliance management
Compliance content & intelligence providers that provide compliance content, intelligence and templates
[/tab] [tab title="Instructor"]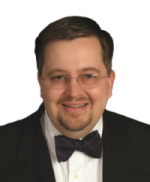 Michael Rasmussen – The GRC Pundit @ GRC 20/20 Research, Michael Rasmussen is an internationally recognized pundit on governance, risk management, and compliance (GRC) – with specific expertise on the topics of GRC strategy, process, information, and technology architectures and solutions. With 23+ years of experience, Michael helps organizations improve GRC processes, design and implement GRC architectures, and select solutions that are effective, efficient, and agile. He is a sought-after keynote speaker, author, and advisor and is noted as the "Father of GRC" — being the first to define and model the GRC market in February 2002 while at Forrester Research, Inc.[/tab] [/tabs]