Driving Your Business Forward Through Effective Vendor Risk Management
2017-12-07 @ 1:00 pm

-

2:00 pm

CST
[vc_row][vc_column width="1/1″][vc_button border_width="0″ link="url:https%3A%2F%2Fwww.complianceweek.com%2Fwebcasts%2Fdriving-your-business-forward-through-effective-vendor-risk-management%23.WiUn5rZ0dQJ|||"]REGISTER[/vc_button][/vc_column][/vc_row][vc_row][vc_column width="1/1″][vc_column_text]
Description
Many compliance and risk management plans are often associated with manual, labor-intensive auditing process, collecting of evidence by using complicated and archaic systems.  As these plans begin to mature, company's struggle with finding the right way to scale. Fortunately, gone are the days of spending months, if not, years in keeping your organization compliant and mitigating third party risks.
Learning Objectives: 
Attend this webcast and learn how to:
Build an agile compliance practice that delivers immediate results to your organization
Identify potential risks when doing business customers and partners
Determine criteria for evaluating compliance GRC vendors that align with your business goals
GRC 20/20 Presenter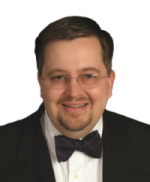 Michael Rasmussen – The GRC Pundit @ GRC 20/20 Research, Michael Rasmussen is an internationally recognized pundit on governance, risk management, and compliance (GRC) – with specific expertise on the topics of GRC strategy, process, information, and technology architectures and solutions. With 23+ years of experience, Michael helps organizations improve GRC processes, design and implement GRC architectures, and select solutions that are effective, efficient, and agile. He is a sought-after keynote speaker, author, and advisor and is noted as the "Father of GRC" — being the first to define and model the GRC market in February 2002 while at Forrester Research, Inc.
Webinar Sponsor
Reciprocity's vision: to help companies with goals that are good for society, such as improving customer privacy or our environment.
Reciprocity achieves this by engaging compliance departments to work more easily with their internal stakeholders and show the world that their company's internal household is in order. They achieve this by consumerizing their enterprise software, making it more engaging, rewarding, and user friendly. Their tools are built to help individuals better understand the greater context of their work and motivate them with the feedback that ensures that they execute well. They connect societal concerns, like privacy or environmental laws, to internal governance structures and we integrate them into an individual's everyday workflow.
[/vc_column_text][/vc_column][/vc_row]
Related Events