Time for Companies to Wake Up to the Realities of Human Slavery
2017-01-11 @ 9:30 am

-

10:30 am

CST
[button link="https://attendee.gotowebinar.com/register/6581654992628164866?mtcCampaign=-1&mtcEmail=1770634010″]Register[/button]
[tabs style="default"] [tab title="Summary"]
Increasing globalisation is making supply chains incredibly complex in a world of chaos and risk. This creates a major challenge for companies seeking to address human rights and prevent forced labour and human trafficking in their supply chain, as required by the Modern Slavery Act 2015.
According to the International Labour Organisation (ILO), almost 21 million people are currently victims of forced labour. This unethical, exploitive behaviour is a major issue in the global supply chain, where the complex use of third-party contractors and vendors by companies with a multi-national reach has made it increasingly difficult to expose and combat. It's an issue that is also a growing concern for governments, organisations and consumers around the world.
Join us for an one-hour webinar moderated by SAI Global's Colin Campbell to explain the challenges organisations face when it comes to modern slavery and how companies can create, categorise, and manage the complete life cycle of policies and procedures through the use of technology. Colin will be accompanied by two of the most knowledgeable subject matter experts in the industry.
The agenda will cover: 
What is Modern Slavery and an overview

New statutory/regulations requirements and how organisations should be managing the legal and reputational risk that rise from slavery and human trafficking

Due diligence across the supply chain

Technology to manage, document, facilitate and detect processes both internally and in 3rd party supply chains

How to create a portal to communicate polices to slavery and other ethical practices across 3rd party relationships

Case studies both in the US and the UK 
[/tab] [tab title="GRC 20/20 Presenter"]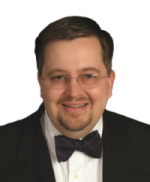 Michael Rasmussen – The GRC Pundit @ GRC 20/20 Research, Michael Rasmussen is an internationally recognized pundit on governance, risk management, and compliance (GRC) – with specific expertise on the topics of GRC strategy, process, information, and technology architectures and solutions. With 23+ years of experience, Michael helps organizations improve GRC processes, design and implement GRC architectures, and select solutions that are effective, efficient, and agile. He is a sought-after keynote speaker, author, and advisor and is noted as the "Father of GRC" — being the first to define and model the GRC market in February 2002 while at Forrester Research, Inc.
[/tab] [tab title="Webinar Sponsor"]
SAI Global Limited is listed on the Australian Securities Exchange and their head office is in Sydney, Australia. They have around 2,000 employees in 29 countries and 51 locations across Europe, North America and Asia. They create trust by helping businesses do the right thing and being able to prove it. They help operations as diverse as Alaskan fish farms, Italian auto manufacturers, Indonesian palm oil producers, Australian financial institutions and US health care providers, mitigate risk. They work in any sized business, anywhere in the world, to help create simplicity, gain clarity, streamline operations and find better ways to tackle the issues that impact business. Importantly, they can help you protect your brand through the adoption of practices which bring transparency, consistency and accountability.
[/tab][/tabs]
Related Events