Third Party Management by Design Workshop, London
2017-06-27 @ 9:15 am

-

2:00 pm

BST
Blueprint for an Effective, Efficient & Agile 3rd PartyManagement Program
[button link="http://info.aravo.com/third-party-management-by-design-london"]REGISTER[/button]
Join Michael Rasmussen, GRC Economist and Pundit, GRC 20/20 for a practical workshop session on effective third party management – drawn from Michael's vast experience of helping companies across the world understand and enable best practice approaches.
Third parties are strategically important to business strategy today, yet with their opportunity comes risk. During this workshop, you will learn how you can integrate strategy, process, and architecture to better manage third party relationships, and drive better efficiency, effectiveness, and agility in your third party programs.
Bring a peer

There are many stakeholders across the organisation that are involved in third party risk management, and collaboration is key. We encourage attendees to bring a peer from their company. If you are a senior compliance professional, we encourage you to invite a peer from procurement or Information Security. And vice versa.
Date & Location
Date: Tuesday 27th, June 2017
Time: 9:15am – 2pm. Working breakfast & lunch provided.
Location: Conference Room 2G WeWork 2nd Floor, 1 Fore Street, Moorgate, London, EC2Y 9DT (at Blackfriars bridge on the Southside of the river) Map 
Cost: Complimentary
Conditions: Limited spaces. For senior risk, compliance, procurement, IT, data privacy, and information security professionals representing large multi-national companies only.
Agenda
Part 1: Third Party Management by Design
Why Third Party Management Matters
What Effective Third Party Management Achieves: third party management's role in governance, risk management, and compliance
Part 2: Third Party Governance
Blueprint for Effective Third Party Management
Third Party Governance Committee: bringing together the range of third party management roles and responsibilities in the organization

Third Party Management Charter: defining a structure to govern third party relationships

How to Develop a Third Party Management Strategic Plan
Part 3: Third Party Management Lifecycle
Managing Third Parties from Onboard to Off-boarding
Third party identification & onboarding

Ongoing context monitoring

Third party communications & attestations

Third party monitoring & assessment

Third party forms & approvals

Third party metrics & reporting

Third party re-evaluation and offboarding
Part 4: Third Party Management Architecture
Enabling Information & Technology Management of Third Party Relationships
Third Party Management Information Architecture: Blueprint for Managing Third Party Content and Related Data

Types of third party management information and how it integrates into third party processes

Components and requirements for a third party information architecture

Third Party Management Technology Architecture: Blueprint for Enabling Third Party Management Processes with Technology

Kinds of third party management technologies and what best serves the organization

Capabilities and requirements of third party management platforms

Third Party Management Business Case: Articulating the Value of Effective Third Party Management. Defining a business case and value of third party management platforms
Workshop facilitator
Michael Rasmussen
Principal Analyst, GRC 20/20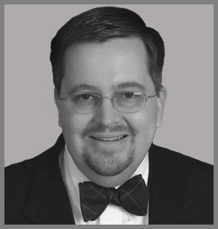 Michael Rasmussen is an internationally recognized pundit on governance, risk management, and compliance (GRC) – with specific expertise on the topics of enterprise GRC, GRC technology, corporate compliance, and policy management.  With 22+ years of experience, Michael helps organizations improve GRC processes, design and implement GRC architecture, and select technologies that are effective, efficient, and agile.  He is a sought-after keynote speaker, author, and advisor and is noted as the "Father of GRC" — being the first to define and model the GRC market in February 2002 while at Forrester.
Michael has contributed to U.S. Congressional reports and committees, and currently serves on the Leadership Council of the OCEG and chairs the OCEG Technology Council, OCEG Policy Management Group, and the OCEG GRC Architect Group.
Workshop hosts
Anna Mazzone
Managing Director, International. Global Head of Financial Services
Aravo Solutions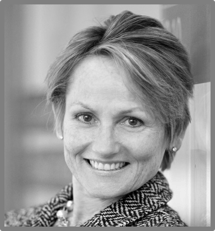 Anna Mazzone leads and drives Aravo's global expansion and is responsible for building operations and direct and partner channels internationally. She also leads growth initiatives and client engagement across financial services, bringing with her over 20 years' financial services industry experience in the international markets.
The former Global Head of KYC Managed Services at Thomson Reuters, Anna founded and grew Thomson Reuters' Org ID KYC Managed Service, leading a team of more than 150 staff and managing clients in more than 80 countries.
Ms. Mazzone's deep domain expertise in Technology for Financial markets (FinTech), GRC (Governance Risk & Compliance technologies), and Know Your Customer (KYC) as well as Know Your Supplier/Vendor (KYS/KYV) has contributed to significant growth at companies including BAML, Thomson Reuters, CME Group, Markit and Trunomi.
Anna is on the Board of the Non-profit, Junior League of London, having supported the organization for over 14 years, on the Advisory Board for Trunomi, and is a business mentor for Level39 London Accelerator. In 2016 Anna was named in Innovate Finance's "Women in Fintech Powerlist" which recognizes women who are playing a vital role in the development of the global Fintech sector. She holds a Bachelor of Science, Finance and Insurance from the University of South Carolina – Darla Moore School of Business.
David Rusher
SVP Product Strategy and Alliances
Aravo Solutions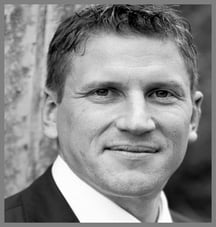 Dave Rusher has over 20 years' experience working with large global enterprises to find the right solutions to complex business problems. His experience in the enterprise software industry spans across most functional areas of business including engineering, product management, product marketing, solutions consulting and executive leadership. As Aravo Solution's Senior Vice President of Product Strategy and Alliances, Dave works closely with Global 2000 customers to define and deliver best-in-class enterprise third party risk management (TPRM), anti-bribery & corruption, registration & qualification, data information and security, and responsible sourcing applications, that can scale to the business size, business complexity and business change requirements of large multinationals. He is also responsible for partner alliances, which has included pioneering work in building community/utilities TPRM applications for the defence and financial services industries in the UK.
Dave particularly enjoys the relationship-building, problem-solving, teamwork and accountability that comes with his experience of working with compliance, risk and procurement professionals.
Location: Conference Room 2G WeWork 2nd Floor, 1 Fore Street, Moorgate, London, EC2Y 9DT (at Blackfriars bridge on the Southside of the river)
Related Events