The Role of Info/CyberSec in Operational & Enterprise Risk Management Programs
[button link="http://www.issa-ne.org/events.html"]REGISTER[/button] [tabs style="default"] [tab title="Overview"]
When the organization approaches information risk as a silo disconnected from other enterprise risk areas that do not collaborate with each other there is no possibility to be intelligent about risk decisions that could impact broader business strategy and operations. Risk Management maturity increases as the ability to connect, understand, analyze, and monitor interrelationships and underlying patterns of performance, risk, and compliance across the business grows. Organizations require complete situational and holistic awareness of information risk management across operations, processes, relationships, systems, transactions, and data to see the big picture or risk and impact on performance and strategy. Understanding and managing risk in today's environment requires a new paradigm in managing the interconnections and relationships of risk, particularly information risk. Given the pervasive use of information and technology across the organization, this presentation will explore and detail how security professionals need to:
Step up to actively participate and/or lead enterprise and operational risk management strategies
Stay on top of their game by monitoring information security risk to their organization both internally (e.g., operations, processes, systems, and data) and externally (e.g., threat, competitive, legal, and geographic environments)
Manage risk to stay competitive in today's economy
Understand information security risk and make risk-informed business decisions to effectively manage risk across the enterprise.
[/tab] [tab title="GRC 20/20 Presenter"]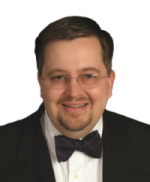 Michael Rasmussen
 – The GRC Pundit @ GRC 20/20 Research, Michael Rasmussen is an internationally recognized pundit on governance, risk management, and compliance (GRC) – with specific expertise on the topics of GRC strategy, process, information, and technology architectures and solutions. With 23+ years of experience, Michael helps organizations improve GRC processes, design and implement GRC architectures, and select solutions that are effective, efficient, and agile. He is a sought-after keynote speaker, author, and advisor and is noted as the "Father of GRC" — being the first to define and model the GRC market in February 2002 while at Forrester Research, Inc. [/tab] [tab title="Forum Host"]
The Information Systems Security Association (ISSA) is an international organization providing educational forums, publications, and peer interaction opportunities that enhance the knowledge, skills, and professional growth of its members' information security professionals. The primary goal of ISSA is to promote management practices that will ensure availability, integrity, and confidentiality of organizational resources. Since its inception in 1982, ISSA's membership has grown to include more than 100 chapters around the world with members who represent a diverse collection of organizations, including major U.S. and international corporations, leading consulting firms, world-class educational institutions, and government agencies. From EDP audit and corporate security to contingency planning and disaster recovery, ISSA members are committed to protecting their organizations' assets and resources. [/tab] [/tabs]
Related Events