SOX & Internal Controls Professionals Group Summit
[button link="https://www.soxprofessionalsgroup.org/meeting/sox-internal-controls-professionals-group-summit-2017?utm_campaign=sox-pro-summit-michael-rasmussen&utm_medium=referral&utm_source=executive-advisor&utm_content=summit-michael-rasmussen"]Learn More[/button]
[tabs style="default"] [tab title="Overview"]
This year's SOX & Internal Controls Professionals Group Summit will showcase why companies need to view risk as dynamic in nature and fully understand the importance of balancing regulatory and business risks to be agile and remain in compliance.
After the summit, attendees will be able to:
Define the top five areas where companies need to improve and best practices for a more efficient SOX process
Interpret findings and new accounting standards from the PCAOB and FASB and the effect these standards have on compliance and audit practitioners
Articulate the value of SOX compliance and ICFR beyond regulatory requirements
Assess how companies are defining the three lines of defense model and best practices for success
Four CPE credits will be offered, compliments of our national sponsor, Workiva. No partial credit will be offered for partial attendance.
Michael Rasmussen of GRC 20/20 will be presenting on . . .
Three Lines of Defense: Practical Guide for GRC & Internal Controls
[/tab] [tab title="GRC 20/20 Participation"]
GRC 20/20's, Michael Rasmussen, The GRC Pundit, will be presenting at this event.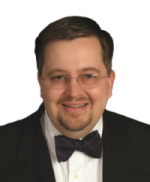 Michael Rasmussen – The GRC Pundit @ GRC 20/20 Research, Michael Rasmussen is an internationally recognized pundit on governance, risk management, and compliance (GRC) – with specific expertise on the topics of GRC strategy, process, information, and technology architectures and solutions. With 23+ years of experience, Michael helps organizations improve GRC processes, design and implement GRC architectures, and select solutions that are effective, efficient, and agile. He is a sought-after keynote speaker, author, and advisor and is noted as the "Father of GRC" — being the first to define and model the GRC market in February 2002 while at Forrester Research, Inc.
[/tab] [tab title="Conference Host"]
The SOX & Internal Controls Professionals Group is dedicated to professionals who are actively involved with SOX, internal controls, and internal audit processes.
The group consists of more than 2,000 members actively involved in documenting, evaluating, and testing internal controls and processes. The SOX Pro Group fosters networking among members, promotes industry thought leadership, and provides unique opportunities for members to share best practices.
[/tab] [/tabs]
Related Events