RSA Charge 2016
RSA Charge 2016 will feature RSA and customer-led educational sessions, interactive hands-on labs, special events, and several days of powerful networking opportunities. Stay tuned for more agenda and event updates!
This year's RSA Charge will offer:
100+ educational sessions, offering best practices and insights for all RSA solutions
30 hands-on lab sessions run by RSA experts
3 days of networking and special events with GRC and cybersecurity peers and experts
[button link="https://charge.rsa.com/en-us/index"]Learn More[/button]
[tabs style="default"] [tab title="Overview"]
To support our customers, RSA Charge harnesses the innovative power of thought-leaders, industry experts and the RSA security community, providing you with insightful educational sessions, hands-on training, and valuable expert & peer networking opportunities.
[/tab] [tab title="GRC 20/20 Participation"]
GRC 20/20's, Michael Rasmussen, The GRC Pundit, will be attending this event as an analyst participant.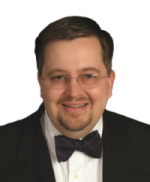 Michael Rasmussen – The GRC Pundit @ GRC 20/20 Research, Michael Rasmussen is an internationally recognized pundit on governance, risk management, and compliance (GRC) – with specific expertise on the topics of GRC strategy, process, information, and technology architectures and solutions. With 23+ years of experience, Michael helps organizations improve GRC processes, design and implement GRC architectures, and select solutions that are effective, efficient, and agile. He is a sought-after keynote speaker, author, and advisor and is noted as the "Father of GRC" — being the first to define and model the GRC market in February 2002 while at Forrester Research, Inc.
[/tab] [tab title="Conference Host"]
RSA provides more than 30,000 customers around the world with the essential security capabilities to protect their most valuable assets from cyber threats. With RSA's award-winning products, organizations effectively detect, investigate, and respond to advanced attacks; confirm and manage identities; and ultimately, reduce IP theft, fraud, and cybercrime. For more information, go to www.rsa.com.
[/tab] [/tabs]
Related Events