Mitigate Risk with Better Plan Execution and Organizational Alignment
2017-10-24 @ 12:00 pm

-

1:00 pm

CDT
[button link="https://www.achieveit.com/resources/webinars/webinar-mitigate-risk-with-better-execution-and-alignment/"]REGISTER[/button]
[tabs style="default"] [tab title="Summary"]
Strategic plans aren't the only kinds of plans organizations must develop and execute. For many companies, focus on governance, risk management and compliance (GRC) dictate the direction of the business as much as any other initiatives. Too often, GRC management is siloed in one part of the organization and not directly linked to strategy and objectives. Forward-thinking teams are looking for an answer to the question, "How do you get GRC and strategy to operate in the same space?"
The current solution (and the problem) is that organizations often take a hyper-detailed, bottom-up approach. The official definition of GRC, as defined by OCEG in the GRC Capability Model, is that GRC is an "integrated capability to reliably achieve objectives while addressing uncertainty and acting with integrity." Therefore, a proper approach to GRC – and risk management in particular – is a top-down, strategic alignment approach that manages enterprise risk and compliance in the context of overarching organizational objectives.
In this webinar, Michael Rasmussen of GRC 20/20 will discuss how to successfully implement a top-down GRC strategy that manages risk and compliance execution in the proper context of the organization, department and process strategy.
Attendees will learn how to:
Align a top-down approach to GRC, starting with governance of objectives
Mitigate risk in context of objectives and the rhythms of the business
Monitor compliance and controls to ensure that objectives are met
Ensure GRC activities are understood and followed through on
Register now to join us on Tuesday, October 24th at 1:00pm ET (click here to view in my time zone) for the live training and Q&A session.
If you can't make it live, register anyway and we'll send you a link to view the recording.
[/tab] [tab title="GRC 20/20 Presenter"]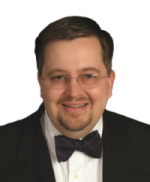 Michael Rasmussen – The GRC Pundit @ GRC 20/20 Research, Michael Rasmussen is an internationally recognized pundit on governance, risk management, and compliance (GRC) – with specific expertise on the topics of GRC strategy, process, information, and technology architectures and solutions. With 23+ years of experience, Michael helps organizations improve GRC processes, design and implement GRC architectures, and select solutions that are effective, efficient, and agile. He is a sought-after keynote speaker, author, and advisor and is noted as the "Father of GRC" — being the first to define and model the GRC market in February 2002 while at Forrester Research, Inc.
[/tab] [tab title="Webinar Sponsor"]
AchieveIt™ is a planning and execution software provider that empowers leaders with the tools required to align team performance around the strategic initiatives that drive real results. The industry leading AchieveIt™ Execution Management Platform is a cloud-based enterprise software solution designed to provide leaders top-down visibility into strategic plans, corporate initiatives and day-to-day activities that support business goals. AchieveIt is transforming how organizations plan, collaborate, manage, achieve results, and get things done — all from a single platform. Founded in 2010, and headquartered in Atlanta, GA, AchieveIt serves clients from the Fortune 500 to the mid-market, and across a wide of range of industries. For more information please visit: www.achieveit.com
[/tab][/tabs]